Course Detail: SAAL - Stepping Up As A Leader: Supervisor Skills for Success
Learn how to pursue excellence in your role as a supervisor or manager with this 3-hour training on leadership with TrainND Northeast's soft skills trainer Kyle Ternes!
Course Overview
Being a leader inherently implies having a lot of responsibility. What that responsibility is can vary among leadership roles, but there are some universal ways to be a leader. Enthusiasm, having a vision, problem-solving, promoting teamwork, and delegating tasks are all forms of leadership, but may not come naturally to every leader. And when a leader is not up to shape, it reflects on the organization or team as a whole.
This course will give you the tools you need to hone your skills as a leader, from earning trust and respect, to leading through crisis and creating a vision to share. As a result, you will have more confidence in your ability to lead, will inspire a more collaborative work environment, and will be able to lead through any situation.
This course explores the following subjects in depth:
- How to have and share a vision
- How to set expectations, communicate effectively, and be trustworthy
- Methods of building confidence in your employees
- Benefits of being enthusiastic
- Behaviors that signal serving
- Pitfalls to avoid such as lack of transparency, neglect, and unwillingness to change or innovate
- How to influence others and promote teamwork
- How to be a leader during a crisis
Objectives

Successful completion of this course will increase your ability to:
- Identify key characteristics of leaders
- Build trust and confidence with employees
- Avoid behaviors that undermine leadership
- Promote teamwork and esprit de corps
- Act decisively
- Demonstrate leadership in a crisis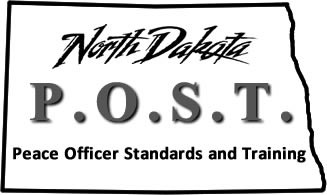 This training has current ND POST Board approval.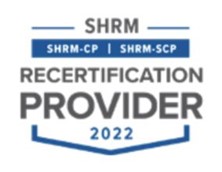 This program, 22-7HKYM, has been approved for 3.0 HR (General) Recertification Credit Hours toward SHRM-CP and SHRM-SCP through the SHRM Recertification Provider. Please be sure to note the program ID number on your recertification application form. For more information about certification or recertification, please visit shrm.org.
Cancellation Policy: Cancellation more than 5 days prior to start of training results in a 25% cancellation fee based on the class fee. Cancellation 5 days or less to the start of training results in no refund.
By registering for this course, you agree to the cancellation policy.
LRSC is an equal opportunity institution. For disability accommodation, please contact Sandi Lillehaugen, Human Resource Manager, Lake Region State College, (701) 662-1543.
---
Course Resources
Learning Summary - Stepping Up As A Leader - Supervisor Skills for Success (PDF Document)
Course Overview - Stepping Up As A Leader - Supervisor Skills for Success (PDF Document)
Available Sessions