Courses
Chronic pain management is a growing issue in current modern medicine. Chronic low back pain is amongst one of the most difficult types of pain for physical therapists to help manage. Using a more biopsychosocial approach to management, physical therapists are well equipped to help patients recover from chronic pain. In the past, management has been difficult, limited to use of the biomedical model for chronic pain. Using interventions that involve a biopsychosocial model, teaching patients about pain, and pairing this with other interventions, physical therapists can help people recover more effectively. Chronic pain is a national/global problem with the growing opioid epidemic. This course is designed to help physical therapists be more confident and comfortable with most recent and best evidence to aid in the battle of chronic pain.
---
This course contains no sessions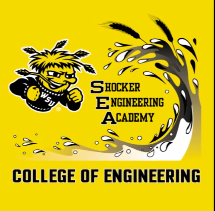 Register here for the Shocker Engineering Academy. You will be required to pay a $50 deposit for the Academy. Upon completing the week of activities, your $50 will be refunded.
---
This course contains no sessions