Courses
Join in this opportunity to learn from grassroots and national experts on the challenges we face in the mental health service system. The answers aren't just Blowin' In the Wind. Find solutions and inspiration at the Blowin' In The Wind: Finding Innovations to Support the Behavioral Health Workforce in a Changing World. This conference is open to those that deliver, receive, and collaborate in children's mental health services. *Social Work CEU's will be offered.
---
Click HERE to Register for the Blowin' in the Wind Conference on August 3-7, 2020, Virtual Conference
Chronic pain management is a growing issue in current modern medicine. Chronic low back pain is amongst one of the most difficult types of pain for physical therapists to help manage. Using a more biopsychosocial approach to management, physical therapists are well equipped to help patients recover from chronic pain. In the past, management has been difficult, limited to use of the biomedical model for chronic pain. Using interventions that involve a biopsychosocial model, teaching patients about pain, and pairing this with other interventions, physical therapists can help people recover more effectively. Chronic pain is a national/global problem with the growing opioid epidemic. This course is designed to help physical therapists be more confident and comfortable with most recent and best evidence to aid in the battle of chronic pain.
---
Click here to register for the Chronic Pain Management workshop July 25-26, 2020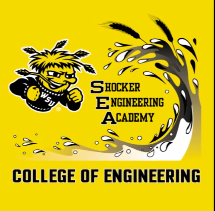 Register here for the Shocker Engineering Academy. You will be required to pay a $50 deposit for the Academy. Upon completing the week of activities, your $50 will be refunded.
---
Click HERE to Register for the Shocker Engineering Academy on August 9-14, 2020