Courses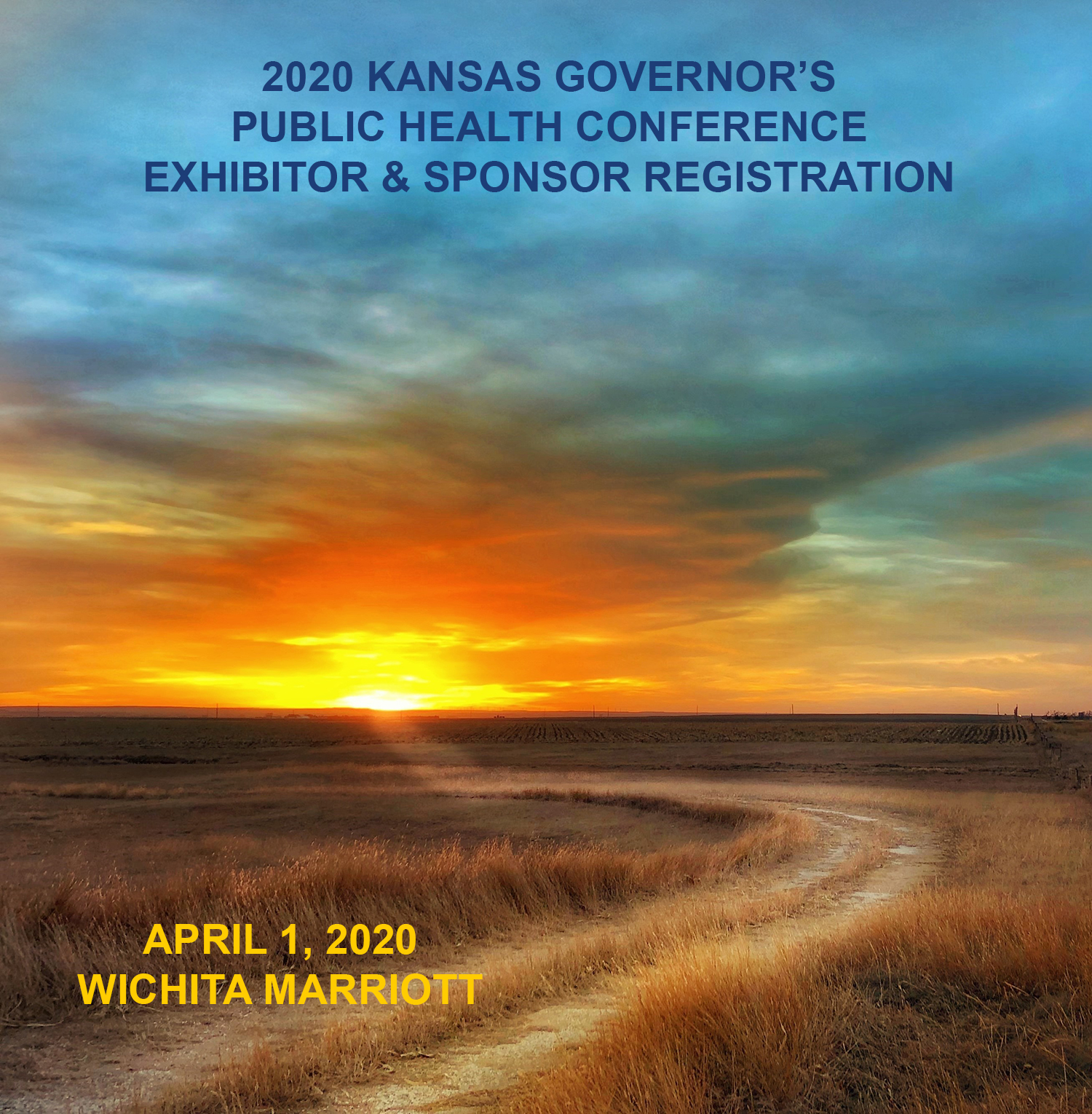 Don't miss your opportunity to exhibit at the 2020 Kansas Governor's Public Health Conference!
Approximately 350 public health nurses, maternal and child health staff and public health professionals throughout the state are expected to attend. The conference will be held March 31- April 2, 2020 at the Wichita Marriott, located at 9100 E Corporate Hills Dr, Wichita, KS 67207. Exhibits will be displayed on Wednesday, April 1.
Exhibit Hours: Wednesday, April 1, 2020
6:30 – 8:00 a.m. Set Up (Conference registration begins at 7:00 a.m.)
8:00 a.m. – 4:30 p.m. Display
4:30 – 5:00 p.m. Tear Down
Conference App
Each sponsor and exhibitor will be advertised on the Governor's Public Health Conference App. After you register you will need to provide a logo, contact information, a brief description about your company and any social media handles you would like included.
---
Click HERE to Register as a Sponsor or Exhibitor at the 2020 Kansas Governor's Public Health Conference on Wednesday, April 1, 2020, Wichita Marriott
Mark your calendars for March 5 - 6, 2020! The Wichita State University School of Social Work is proud to bring you the 17th Annual POWER Conference. This year's theme is "The Twelve Grand Challenges of Social Work". We invite you to join us as an exhibitor or sponsor of one of the most well attended conferences in Wichita supporting the social work profession and other social service fields.
This is a great opportunity for agencies and organizations to reach social workers and social work students in the Wichita area and have their message heard. Many exhibitors will want to connect with students who will be graduating in May and who will be looking for employment. In addition, exhibitors and sponsors will be able to make your work known to other members of the social service community who may not be familiar with the services you provide.
---
Click HERE to Register as an Exhibitor for the 2020 POWER Conference on March 5-6, 2020, Kansas Star Event Center
Click HERE to Register to be a Sponsor at the 2020 POWER Conference on March 5-6, 2020, Kansas Star Event Center