Course Detail: SUAS-6000 - Airworthiness Certification of Unmanned Systems [SUAS 6000]

Overview
Embry-Riddle Aeronautical University (ERAU) prepares you to step into the exciting world of Unmanned Aircraft Systems (UAS) in Airworthiness Certification of Unmanned Systems. The explosive growth of Unmanned Aircraft Systems (UAS) across the globe has created expansive growth in the numbers of UAS systems, operators, and pilots across the globe. In prior years, this growth was mostly unregulated and uncontrolled. Much like UAS's bigger brother, manned aircraft, standards and certification efforts are to ensure public safety.
ERAU's Airworthiness Certification of Unmanned Systems features an in-depth examination of existing airworthiness certification processes and application to the emerging field of unmanned aircraft systems. Course content explores basic UAS applications, the history of UAS, airworthiness standards, certification organizations, airworthiness requirements, and UAS type certifications. Students complete a Small Unmanned Aerial Systems (sUAS) certification project of their choosing.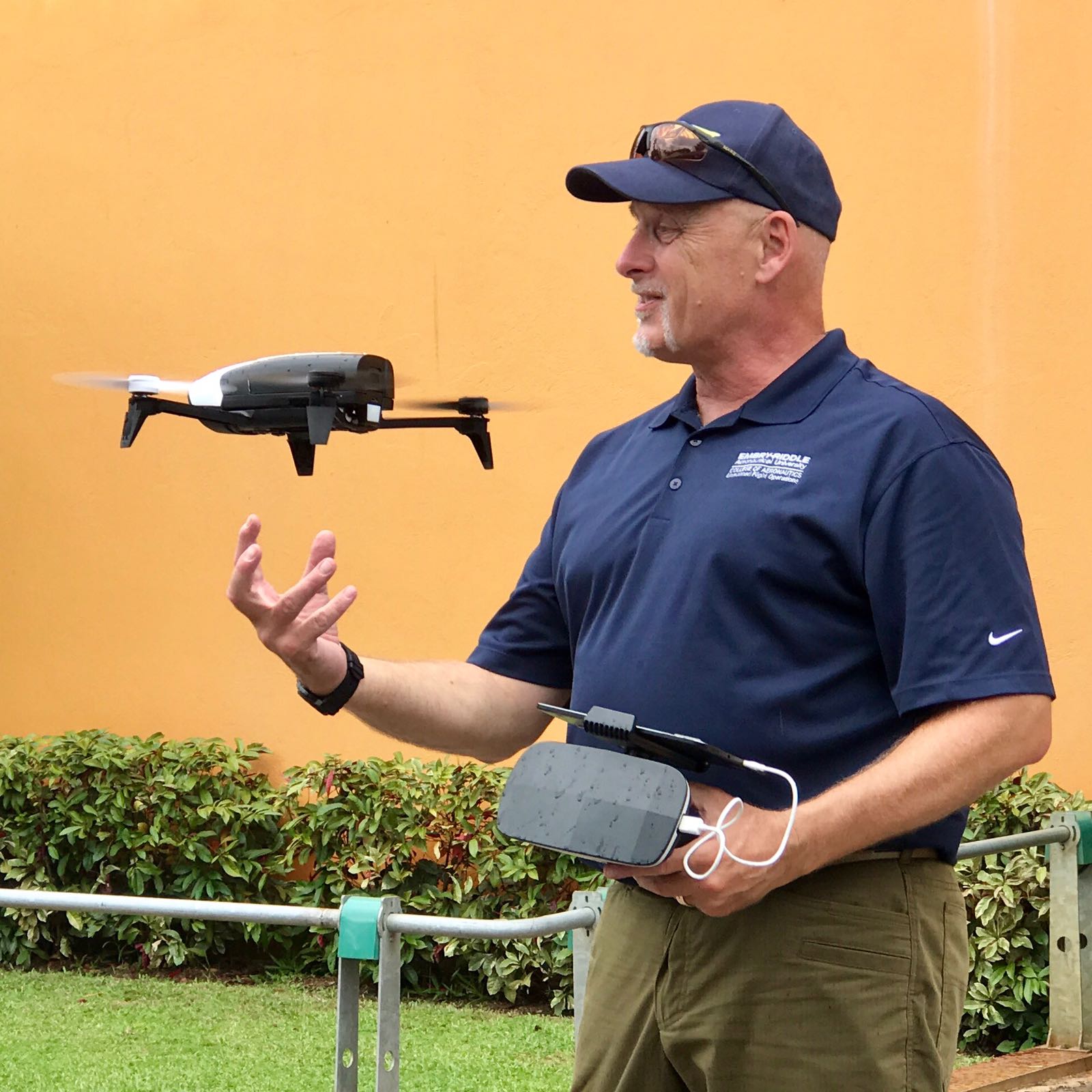 Who Should Attend
Domestic and International UAS owners and operators
Engineers, administrators, managers and certification specialist from airlines, aircraft maintenance organizations, and maintenance repair and overhaul organizations.
Government and non-government agencies
Managers and engineers from civil aviation authorities and regulators.
Course Objectives
Upon completing the course, students should be able to:
Summarize the history of UAS
Outline the various UAS applications and classes
Define a UAS
Define airworthiness
Recognize airworthiness safety standards
Locate airworthiness standards criteria
Course Information
This is an online asynchronous instructor facilitated course with weekly modules and assignments, but no scheduled meeting times. Students should plan to spend approximately 10-15 hours per week working through the course. Coursework is web-based with no additional software required, although a reliable internet connection is recommended. All courses open 48 business hours in advance of each start date, and must be completed by their scheduled end dates. Digital certificates are available upon successful completion of individual courses. Printed certificates are mailed only upon completion of a full certificate program.
---
Available Sessions