Course Detail: SUAS-4000L2 - AUVSI Trusted Operator Program™ (TOP) Level 2

Overview
The Level 2 AUVSI Trusted Operator Program* (TOP) workshop is designed for certified remote pilots who have completed AUVSI TOP Level 1 certification. This workshop is available online with a required Practical Flight Assessment (PFA) scheduled at a later date. Level 2 certification is for operators who require a Part 107 waiver, a visual observer or sensor operator, or those that fall outside the Part 107 regulation.
Learning Outcomes
Level 2 certification is designed for UAS operations that include any of the characteristics of Level 1 plus the following learning outcomes:
Operations that require a FAR Part 107 waiver
Operations that require a visual observer, or sensor operator
Operations with elevated risk factors or complexity including, but not limited to; operations close to airports, helipads, populated areas, people and livestock.
Operators are required to already possess a FAA CFR Part 107 Remote Pilot Certificate and AUVSI TOP Level 1 certification.
Practical Flight Assessment (PFA) Requirements
Students must use their own commercial, off-the-shelf aircraft with a gimbaled RGB camera (e.g., DJI Mavic Pro, Phantom 4, Yuneec Typhoon H).
Students must bring proof of current RPC.
Students must bring a current logbook.
Students must have commercial liability insurance in place during their PFA (Verifly, SkyWatch AI, or similar with 1 million liability).
Flight standards will be in accordance with ASTM F3266.7100 and flown on a NIST apparatus.
Batteries must be OEM and not modified.
There is no guarantee that the student will pass the PFA. This course is for experienced users only. Recommends students possess flight training prior to attending this course.
Transportation to/from the classroom and flight area is the responsibility of the student.
Upcoming PFA Schedule:
May 15 in Daytona Beach, Florida: CANCELLED DUE TO COVID-19, contact office to schedule.

Please note: Embry-Riddle is not responsible if weather precludes completion of the PFA. PFAs are typically planned for weekends. However, Embry-Riddle reserves the right to schedule in accordance with group size.

A brochure of all of our sUAS courses is available here: sUAS Brochure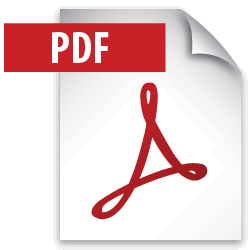 *Trusted Operator Program is the trademark of AUVSI
---
Available Sessions