Course Detail: SUAS-4000FOI - sUAS Fundamentals of Instruction [SUAS 4000FOI]

Overview
Embry-Riddle Aeronautical University's (ERAU) Fundamentals of Instruction curriculum from the Federal Aviation Administration is intended to establish a high quality flight instructor corps. This course exposes Instructor Candidates to the core elements of instructional knowledge as aligned with the UAS industry. In the aviation industry, the Instructor Pilot is the gatekeeper of quality, responsibility, knowledge, professionalism, and skills. The UAS segment of the industry began without the benefit of formalized, certified, flight instructors. ERAU Worldwide saw this as a vital need and built this course to raise the Drone industry profile by providing Instructor education and training in the UAS segment. This course supports the Association of Unmanned Vehicles and Systems International (AUVSI) Trusted Operator Program (TOP).
Who Should Attend
UAS pilots who will offer training to anyone
Anyone assigned as a Chief Pilot or an Instructor, anywhere
Anyone assigned as a flight operations manager at an organization with multiple pilots
Any school with a drone program with no formal instructor training experience
Remote pilots (RP) pursuing AUVSI TOP Remote Pilot Instructor certification (without existing CFI or FAA FOI Written)
AUVSI TOP Level 2 or 3 with CFI rating or FAA FOI Written already (with interest in this curriculum)
Any RP interested in formal instructor training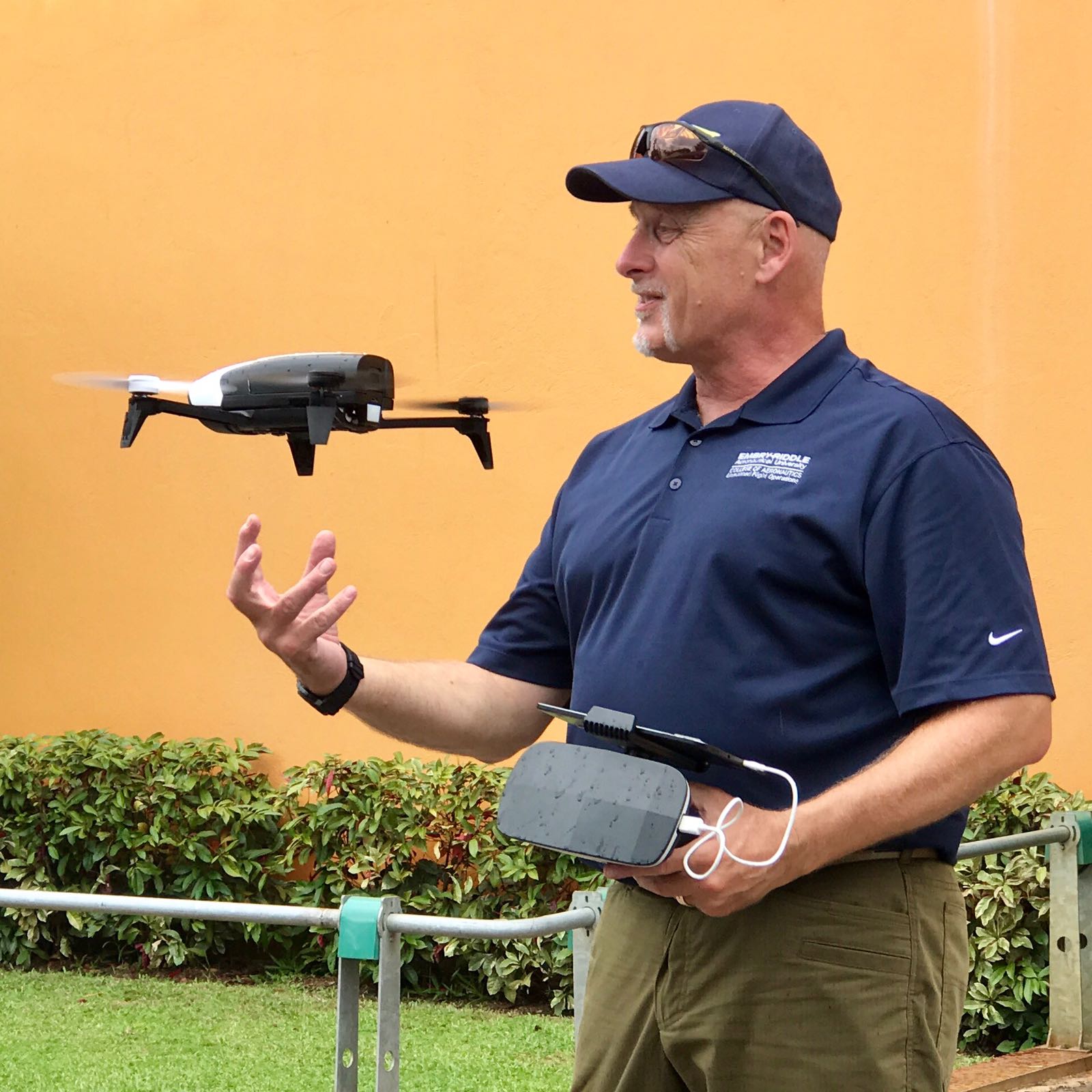 Course Objectives
In this course, the students will:
Interpret human behavior, needs, motivations and reactions
Analyze the learning process, specifically:

learning theory
perceptions and insights
the domains of learning and learning styles
the elements of skill and practice
memory, retention and transfer of learning

Recognize effective communication
Discover the teaching process
Examine student assessment
Prioritize instructor responsibilities and professionalism
Demonstrate the planning of instructional activity
Apply the principles of aviation safety and risk management
Attendees Said ...
"I could not have accomplished AUVSI TOP Level 3 Instructor status without the Fundamentals of Instruction course through Embry-Riddle Worldwide. This course helped to break down the information into smaller digestible modules. I was able to study along with the FAA Aviation Instructor's Handbook. There were several quizzes throughout the course to ensure additional study completion on the specific topic. This combination of smaller segments, quizzes, and references to the material in the FAA handbook made the course a success for me. I would recommend this course to anyone interested in becoming a remote pilot instructor." Desiree Ekstein
Course Information
This is an online asynchronous instructor facilitated course with weekly modules and assignments, but no scheduled meeting times. Students should plan to spend approximately 10-15 hours per week working through the course. Coursework is web-based with no additional software required, although a reliable internet connection is recommended. All courses open 48 business hours in advance of each start date, and must be completed by their scheduled end dates. Digital certificates are available upon successful completion of individual courses. Printed certificates are mailed only upon completion of a full certificate program.
---
Available Sessions