Course Detail: SUAS-2500 - Introduction and Application of UAS Photogrammetry [SUAS 2500]

Overview
Embry-Riddle Aeronautical University's (ERAU) Introduction and Application of UAS Photogrammetry course provides students a foundation in photogrammetry with Unmanned Aircraft Systems (UAS). Students will be provided the knowledge and necessary skill set to support UAS applications on the context of creating products such as pointclouds, 3D textured mesh, 2D orthorectified maps, digital elevation models, and agriculture prescription shapefiles. Students learn the foundations of remote sensing and data analysis, acquiring knowledge of the characteristics of various sensors and remote sensing applications applicable UAS operations. Emphasis is placed on data acquisition and processing.
Who Should Attend
Archive staff interested in documentation and research of the physical world
Photographers who are interested in creating 2D maps and 3D models from UAS
Virtual reality content creators interested in capturing data from real-world environments
Anyone interested in expanding their knowledge about reliably and efficiently collecting data from UAS to create photogrammetric products
Course Objectives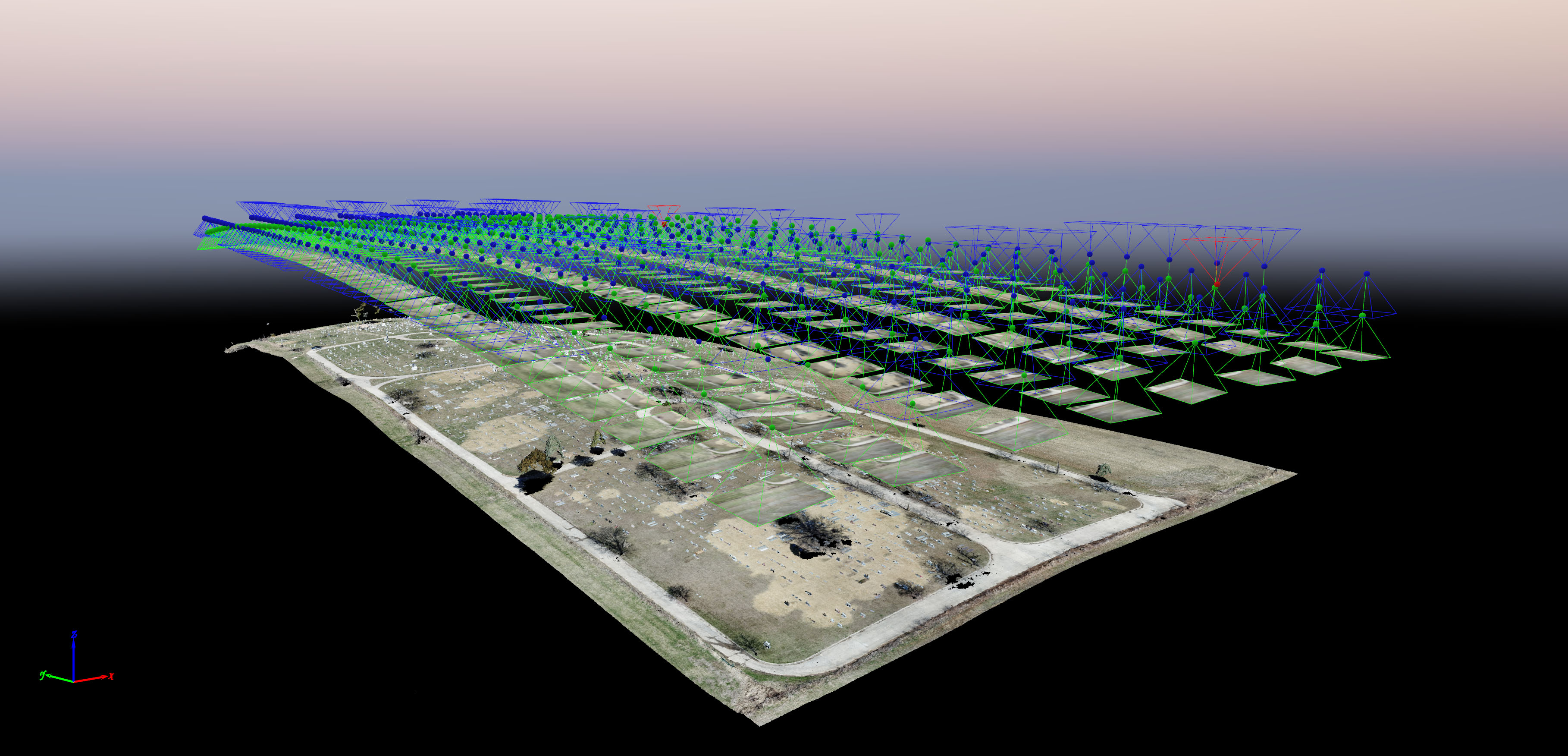 Upon completing the course, students should be able to demonstrate a comprehensive and broad-based understanding of:
Establishing a practical understanding of remote sensing systems and their respective capabilities from Unmanned Aircraft Systems.
Describing the consideration, tools, and products related to the processing of UAS collected data.
Providing a technical overview of UAS-based remote sensing technologies and the applicability of collected data to help solve real world problems.
Demonstrating the ability to apply knowledge of key UAS sensors and system applications to execute during UAS operations, including installation, trouble shooting, and data collection.
Frequently Asked Questions
Q: Do I need an Unmanned Aircraft System (UAS) to take this course?
A: No. The course provides a hands-on approach using previously collected data from UAS. The student has the option of collecting data from their own UAS if they like.
Q: What software is required to take this course?
A: The course uses the industry-leading photogrammetry software called Pix4Dmapper. A 3-month student license of Pix4Dmapper is available for purchase at $99. Additionally, students will learn how to perform flight planning using the Pix4Dcapture software application should they be interested in collecting their own data. Please review the system requirements for Pix4D before enrolling. Also note, some of the files required to be downloaded are up to 7GB in size, a reliable high-speed Internet connection is required.
Q: What hands-on learning will I obtain in this course?
A: You will be provided project data (or collect your own) to process in four different projects to apply an understanding about the principles of UAS photogrammetry. Students process project data directly using Pix4Dmapper software to create products for each assignment.
Course Information
This is an online asynchronous instructor facilitated course with weekly modules and assignments, but no scheduled meeting times. Students should plan to spend approximately 10-15 hours per week working through the course. Coursework is web-based with no additional software required, although a reliable internet connection is recommended. All courses open 48 business hours in advance of each start date, and must be completed by their scheduled end dates. Digital certificates are available upon successful completion of individual courses. Printed certificates are mailed only upon completion of a full certificate program.
---
Available Sessions