Course Detail: SUAS-1600 - APSA Basic Proficiency Evaluation for Remote Pilots (BPERP) Certification [SUAS-1600]

"The APSA Basic Proficiency Evaluation for Remote Pilots (BPERP) Certification course was challenging and fun. I would recommend this course to anyone wanting to hone their skills, be evaluated in a qualitative manner, and maintain proficiency." - Vernon Shurtz
Overview
Embry-Riddle Aeronautical University's (ERAU) APSA Basic Proficiency Evaluation for Remote Pilot (BPERP) Certification course covers elements beyond the Federal Aviation Administration for the Airborne Public Safety Association (APSA). The National Institute of Standards and Technology (NIST) has put together a standardized test method to guide public safety agencies with a comprehensive set of skills and abilities related to job functions while using a UAS in public safety missions. This course is designed to prepare the student for APSA certification using the NIST Basic Proficiency Evaluation for Remote Pilots (BPERP) test lane.
The NIST BPERP test lane was designed to quantitatively evaluate remote pilot proficiency by focusing on Safety, Capabilities, and Proficiency. The NIST BPERP test lane used in this course can be used to quantitatively evaluate remote pilot proficiency. NIST is working for all of the test lanes to be standardized through the ASTM International Standards Committee on Homeland Security Applications; Response Robots (E54.09).
These test methods are primarily intended for vertical takeoff and landing systems with an onboard camera and remote pilot display. This course is broken down into 4 module sections. These include:
Module 1: Administrative components.
Module 2: Aeronautical knowledge via interactive presentations.
Module 3: APSA BPERP Virtual Practical Flight Assessment.
Module 4: Final Exam & Wrap-Up: All course activities must be completed in order to access this final module.
Who Should Attend
To achieve APSA BPERP certification, operators are required to already possess a current CFR Part 107 Remote Pilot Certificate:
Professional remote pilots, affiliated with public safety agencies, looking to enhance their operations by obtaining an industry recognized professional certification.
Individuals holding a current Part 107 Certificate who desire to enhance their skills and knowledge to become better, safer operators.
Individuals planning to start a professional UAS business related to public safety.
Course Objectives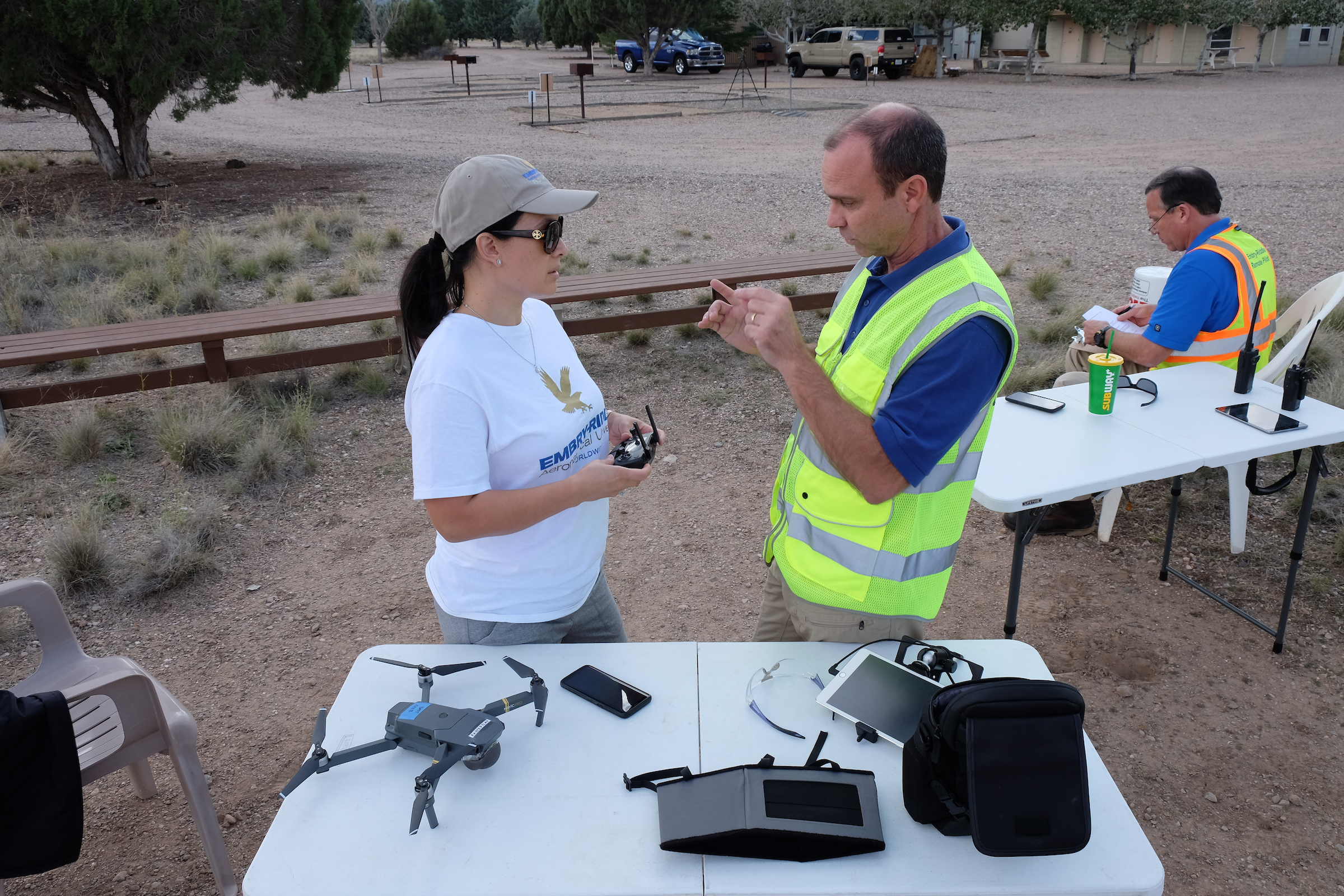 APSA BPERP certification builds upon the 2020 NIST Basic Proficiency Evaluation for Remote Pilots test methods. This course provides an in-depth analysis of the following learning outcomes:
Complete FAA Part 107 knowledge refresher.
Discover in-depth knowledge about the airmanship principles, aeronautical decision making, and UAS operating conditions.
Complete a Virtual BPERP flight assessment.applicability of collected data to help solve real world problems.
The goals of this course are:
To achieve APSA PBERP certification, training must include completing all of the course assignments, quizzes, and final exam.
Evidence of FAA remote pilot certification, recertification (if required), and training records containing these elements.
Perform a virtual BPERP Practical Flight Assessment.
Frequently Asked Questions
Q: Can Embry-Riddle certify my organization as an APSA organizational training provider or service provider?

A: Embry-Riddle cannot award organizational APSA certifications. This course is for individual remote pilot certifications. Contact APSA for organization accreditations.
Q: What are the prerequisites for the course?

A: A remote pilot seeking APSA certification must possess a CFR Part 107: Small Unmanned Aircraft Systems (sUAS) rating and individual TOP certification.
Course Information
This is an online asynchronous instructor facilitated course with weekly modules and assignments, but no scheduled meeting times. Students should plan to spend approximately 10-15 hours per week working through the course. Coursework is web-based with no additional software required, although a reliable internet connection is recommended. All courses open 48 business hours in advance of each start date, and must be completed by their scheduled end dates. Digital certificates are available upon successful completion of individual courses. Printed certificates are mailed only upon completion of a full certificate program.
---
Available Sessions