Event: KSAC - Kansas Student Affairs Conference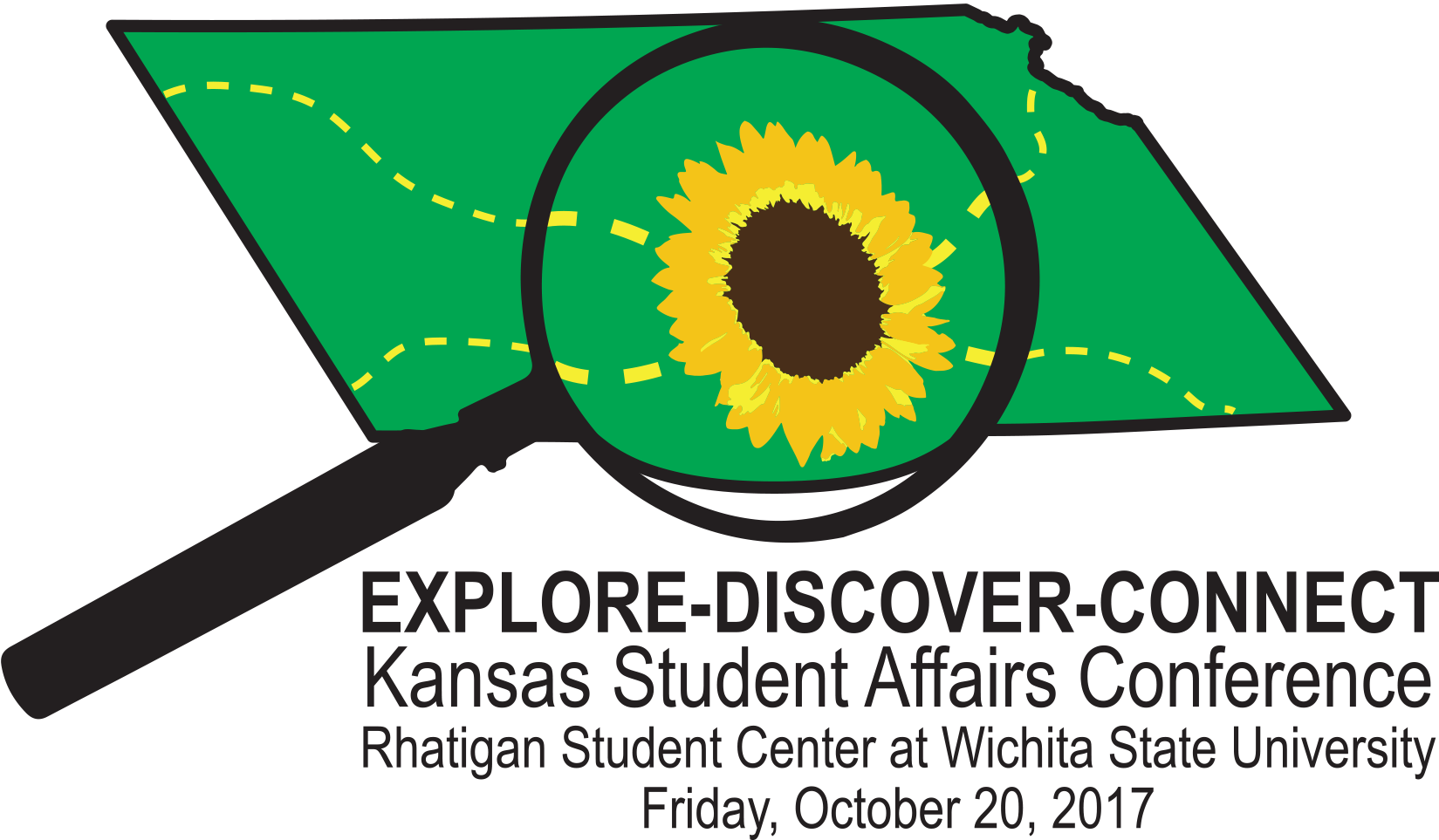 Kansas Student Affairs Conference Website
The Kansas Student Affairs Conference (KSAC) is an annual conference held at various locations in Kansas and in the Kansas City area. Participants come from institutions of higher education across the state, engaging in thoughtful dialogues, and attending presentations on current issues affecting student affairs work in higher education. KSAC's purpose is to provide a high-quality, affordable professional development experience for graduate students and student affairs professionals from all types of Kansas higher education institutions. The conference features keynote speakers, networking meals, breakout sessions, and information sharing. Faculty in student affairs, student life professionals, coordinators, directors, assistant directors, administrators, academic advisers, residence hall staff, and graduate students are encouraged to attend.
Publicity Statement
Registration for this event gives consent for photographs, publicity and inclusion on the participant list unless K-State Global Campus is notified in writing one week prior to the start date.
Special Assistance


Participants who need accommodations due to a disability or who have special dietary requirements should indicate services needed at the time of registration. If you have questions or need additional information, please contact Josh Hilbrand at 785-532-2495 or jphilbrand@ksu.edu. Early notification is requested to ensure appropriate accommodations can be provided.
Kansas State University Notice of Nondiscrimination
Event Date(s) and Location
This program contains no sessions.