Featured Courses

Joint Meeting of Ichthyologists and Herpetologists

This course contains no sessions




Alpha Sigma Lambda Honor Society (ASL) is a nonprofit organization devoted to the advancement of scholarship and leadership for nontraditional learners. Founded in 1945-46, ASL honors those dedicated adult students who, while adroitly handling their life responsibilities, achieve and maintain high scholastic standards. ASL is the oldest and largest chapter-based honor society for full- and part-time undergraduate adult students. Omega Xi is the Kansas State University chapter of Alpha Sigma Lambda.

This course contains no sessions




The Conference on Higher Education Computing in Kansas (CHECK) is an annual gathering of information technology professionals in post-secondary institutions in Kansas to present, discuss, and learn about new technologies and current issues in providing IT services to the higher education community.

Course Description: This course focuses on the elementary principles of comparative nutrition of farm animals. Topics include gastrointestinal tract anatomy, nutrient digestion, absorption and metabolism, and an overview of nutrients required for animal growth and development.

Target Audience: Fundamentals of Animal Nutrition is designed for industry professionals interested in a fundamental understanding of animal digestive anatomy and nutrient utilization. This is an introductory level course not specific to species or ingredients, but providing a baseline understanding of animal nutrition principles.

Suggested Supplemental Book: Basic Animal Nutrition and Feeding, Fifth Edition

Course Outcomes:
* Describe why animal nutrition is important
* Summarize the six major nutrients
* Compare and contrast the structure and function of ruminant and mono gastric animal digestive tracts
* Describe factors that affect the digestion and absorption of nutrients and identify where energy is lost during the digestion process
* Recognize the differences between gross, digestible, metabolizable, and net energy
* Compare and contrast carbohydrate, protein and lipid digestion and absorption in mono gastric and ruminant animals
* Explain the function, deficiencies and toxicities associated with various vitamins and minerals
Featured Courses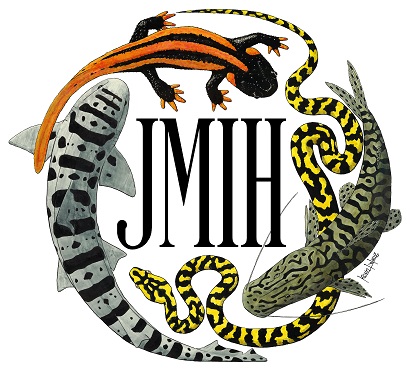 Joint Meeting of Ichthyologists and Herpetologists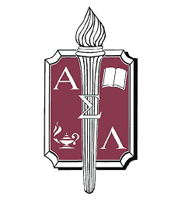 This course contains no sessions
Alpha Sigma Lambda Honor Society (ASL) is a nonprofit organization devoted to the advancement of scholarship and leadership for nontraditional learners. Founded in 1945-46, ASL honors those dedicated adult students who, while adroitly handling their life responsibilities, achieve and maintain high scholastic standards. ASL is the oldest and largest chapter-based honor society for full- and part-time undergraduate adult students. Omega Xi is the Kansas State University chapter of Alpha Sigma Lambda.
This course contains no sessions
The Conference on Higher Education Computing in Kansas (CHECK) is an annual gathering of information technology professionals in post-secondary institutions in Kansas to present, discuss, and learn about new technologies and current issues in providing IT services to the higher education community.
Course Description: This course focuses on the elementary principles of comparative nutrition of farm animals. Topics include gastrointestinal tract anatomy, nutrient digestion, absorption and metabolism, and an overview of nutrients required for animal growth and development.

Target Audience: Fundamentals of Animal Nutrition is designed for industry professionals interested in a fundamental understanding of animal digestive anatomy and nutrient utilization. This is an introductory level course not specific to species or ingredients, but providing a baseline understanding of animal nutrition principles.

Suggested Supplemental Book: Basic Animal Nutrition and Feeding, Fifth Edition

Course Outcomes:
* Describe why animal nutrition is important
* Summarize the six major nutrients
* Compare and contrast the structure and function of ruminant and mono gastric animal digestive tracts
* Describe factors that affect the digestion and absorption of nutrients and identify where energy is lost during the digestion process
* Recognize the differences between gross, digestible, metabolizable, and net energy
* Compare and contrast carbohydrate, protein and lipid digestion and absorption in mono gastric and ruminant animals
* Explain the function, deficiencies and toxicities associated with various vitamins and minerals
Events