Featured Courses

This course contains no sessions




On Monday, August 21, 2017, all of North America will be treated to an eclipse of the sun. Anyone within the path of totality can see one of nature's most awe-inspiring sights: a total solar eclipse.

This course contains no sessions




The Academic Chairpersons Conference is an annual forum where academic chairpersons, administrators and faculty from all areas of higher education share the most successful, innovative ideas and strategies to assist each other in becoming more effective in their positions. The conference format includes concurrent sessions of interactive workshops, best practice presentations and roundtable discussions. The emphasis of every conference is to provide practical, usable information in a climate of open discussion and collaborative exchange.

The objective of this training program is for the Kansas State University Cooperative Education Service to provide a broad, practical training program and to help Kansas commercial pesticide applicators meet the requirements for renewal certification.

The Department of Grain Science and Industry at Kansas State University, in partnership with industry associations, has held the Feed Manufacturing courses since 1976. These courses are taught by a unique blend of individuals from K-State and within the feed and allied industries to provide in-depth training on all aspects associated with feed manufacturing. The Feed Manufacturing course explores, in detail, the major elements of modern feed manufacturing and examines advances in feed technology. Course Topics: Grain storage and pest control; particle size reduction; batching and mixing; extrusion, drying, cooling; effect of feed processing on animal nutrition; pelleting, cooling, and crumbling; fee and ingredient handling; feed plant design; energy conservation in the feed mill; steam generation systems; molds and mycotoxins. The course will have hands-on sessions at the O.H. Kruse Feed Technology Innovation Center in the areas of batching and mixing, particle size reduction, pelleting, etc.

Course Objectives: To gain general understanding of the principles of the milling process, understanding the relationship between wheat quality and the effect of the milling process, gain knowledge of what wheat types and products each can produce, and understand flour functionality. Course Topics: Overview of the U.S. wheat production; overview of the general milling process and major milling equipment; principles of mill flow sheets; and milling math (extraction, tempering and blending); flour functionality, flour and dough testing practices and methods. Required Skill Level: No milling experience is required. Who Should Attend: New mill employees, mill HR staff and managers, grain and ingredient procurement managers, feed and flour sales representatives, production schedulers, warehousing and QA personnel, R&D staff, wheat breeders, grain inspection personnel, food program administrators, international wheat/grain traders, journalists, extension agents, wheat commission staff/board members, and agricultural and business economic analysts.

Annual Conference provides a time when the K-State Research and Extension system comes together to build esprit de corps across the diversity of the workforce, carry out the business of the organization, communicate priorities and vision, celebrate accomplishments and provide for professional growth opportunities for those within the system.

Kansas Pipeline Safety Seminar

This course contains no sessions




The Kansas Student Affairs Conference (KSAC) provides a high-quality, affordable professional development experience for graduate students, professionals, and faculty members in the field of higher-ed. student affairs.

Superpave Field Laboratory Technician Certification Training is a 4-day course offered jointly by Kansas State University (K-State) and the Kansas Department of Transportation (KDOT). This course is intended to certify engineers, technicians, and other personnel who will be involved in the construction of Superpave Hot-Mix Asphalt (HMA) pavements using Quality Control and Quality Assurance (QC/QA) specifications in the State of Kansas. Instruction will be provided by a selected group of instructors from KDOT, industry, and K-State. Successful completion of the course and certification (subjected to a combined passing score on two written tests and a laboratory proficiency test given at the end of the course) will be required for all KDOT and contractor personnel performing tests on these projects.

Wild about FCS Education

Career exploration in Family Consumer Sciences Education for high school students; Professional development for FCS teachers
Featured Courses
This course contains no sessions
On Monday, August 21, 2017, all of North America will be treated to an eclipse of the sun. Anyone within the path of totality can see one of nature's most awe-inspiring sights: a total solar eclipse.
This course contains no sessions
The Academic Chairpersons Conference is an annual forum where academic chairpersons, administrators and faculty from all areas of higher education share the most successful, innovative ideas and strategies to assist each other in becoming more effective in their positions. The conference format includes concurrent sessions of interactive workshops, best practice presentations and roundtable discussions. The emphasis of every conference is to provide practical, usable information in a climate of open discussion and collaborative exchange.
The objective of this training program is for the Kansas State University Cooperative Education Service to provide a broad, practical training program and to help Kansas commercial pesticide applicators meet the requirements for renewal certification.
The Department of Grain Science and Industry at Kansas State University, in partnership with industry associations, has held the Feed Manufacturing courses since 1976. These courses are taught by a unique blend of individuals from K-State and within the feed and allied industries to provide in-depth training on all aspects associated with feed manufacturing. The Feed Manufacturing course explores, in detail, the major elements of modern feed manufacturing and examines advances in feed technology. Course Topics: Grain storage and pest control; particle size reduction; batching and mixing; extrusion, drying, cooling; effect of feed processing on animal nutrition; pelleting, cooling, and crumbling; fee and ingredient handling; feed plant design; energy conservation in the feed mill; steam generation systems; molds and mycotoxins. The course will have hands-on sessions at the O.H. Kruse Feed Technology Innovation Center in the areas of batching and mixing, particle size reduction, pelleting, etc.
Course Objectives: To gain general understanding of the principles of the milling process, understanding the relationship between wheat quality and the effect of the milling process, gain knowledge of what wheat types and products each can produce, and understand flour functionality. Course Topics: Overview of the U.S. wheat production; overview of the general milling process and major milling equipment; principles of mill flow sheets; and milling math (extraction, tempering and blending); flour functionality, flour and dough testing practices and methods. Required Skill Level: No milling experience is required. Who Should Attend: New mill employees, mill HR staff and managers, grain and ingredient procurement managers, feed and flour sales representatives, production schedulers, warehousing and QA personnel, R&D staff, wheat breeders, grain inspection personnel, food program administrators, international wheat/grain traders, journalists, extension agents, wheat commission staff/board members, and agricultural and business economic analysts.
Annual Conference provides a time when the K-State Research and Extension system comes together to build esprit de corps across the diversity of the workforce, carry out the business of the organization, communicate priorities and vision, celebrate accomplishments and provide for professional growth opportunities for those within the system.
Kansas Pipeline Safety Seminar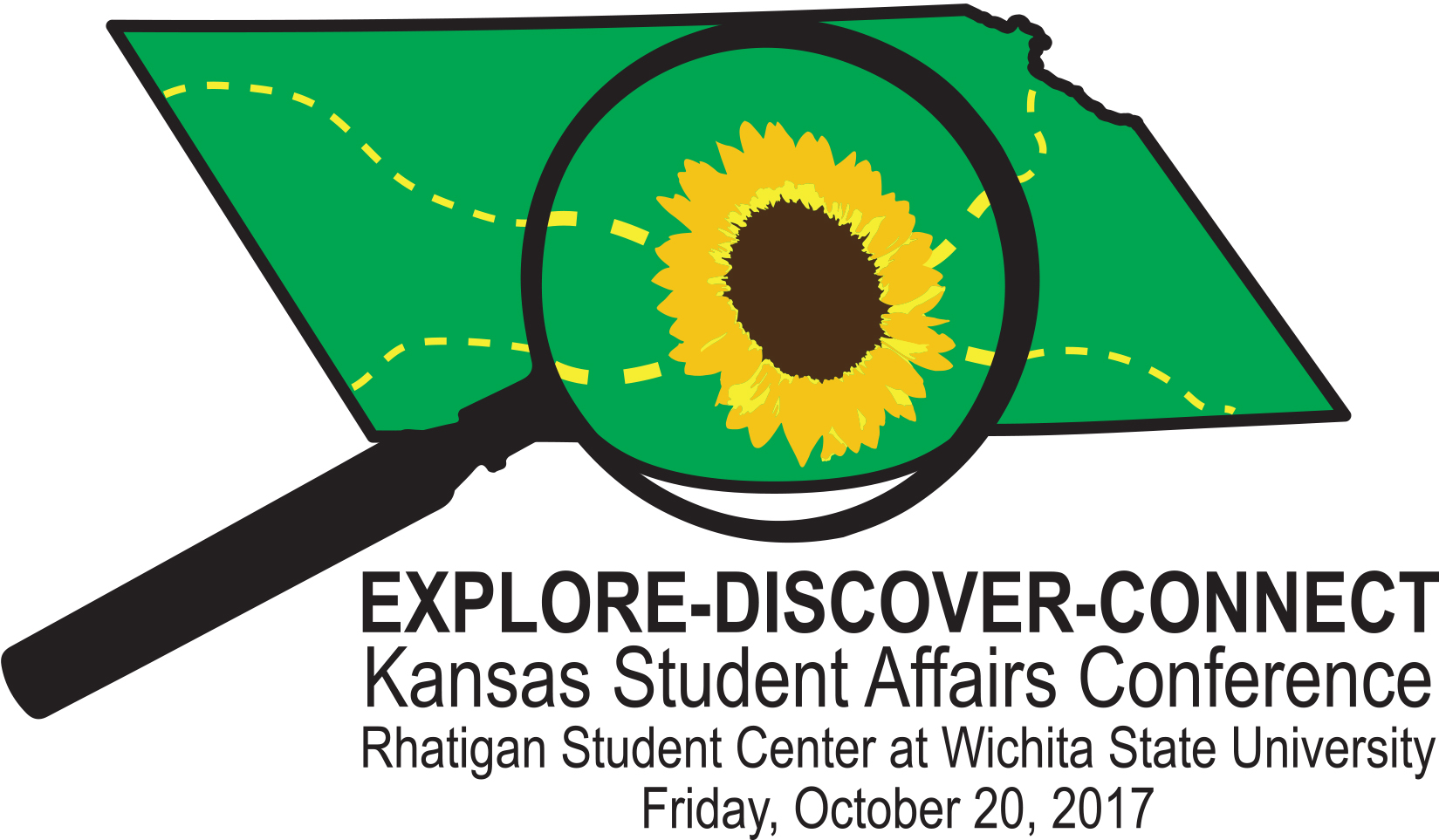 This course contains no sessions
The Kansas Student Affairs Conference (KSAC) provides a high-quality, affordable professional development experience for graduate students, professionals, and faculty members in the field of higher-ed. student affairs.
Superpave Field Laboratory Technician Certification Training is a 4-day course offered jointly by Kansas State University (K-State) and the Kansas Department of Transportation (KDOT). This course is intended to certify engineers, technicians, and other personnel who will be involved in the construction of Superpave Hot-Mix Asphalt (HMA) pavements using Quality Control and Quality Assurance (QC/QA) specifications in the State of Kansas. Instruction will be provided by a selected group of instructors from KDOT, industry, and K-State. Successful completion of the course and certification (subjected to a combined passing score on two written tests and a laboratory proficiency test given at the end of the course) will be required for all KDOT and contractor personnel performing tests on these projects.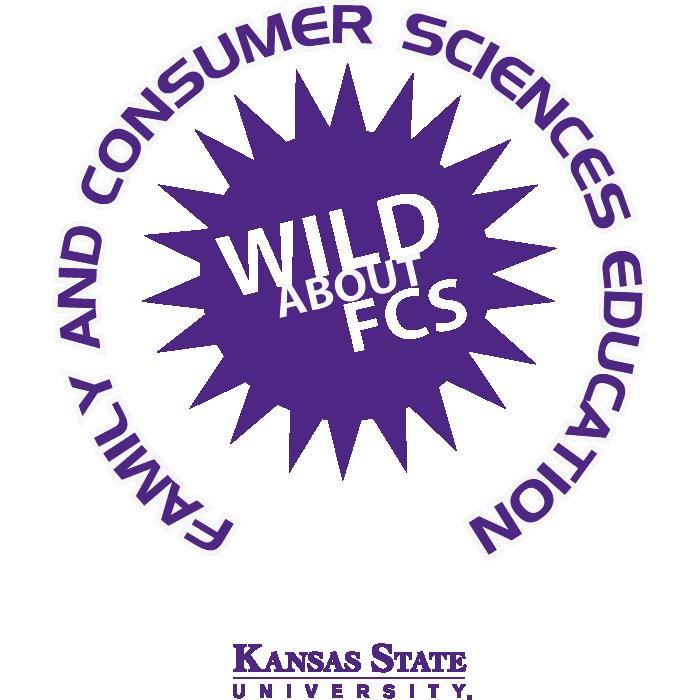 Wild about FCS Education

Career exploration in Family Consumer Sciences Education for high school students; Professional development for FCS teachers