Event: NSF PIRE PDC Workshop
PIRE Workshop Website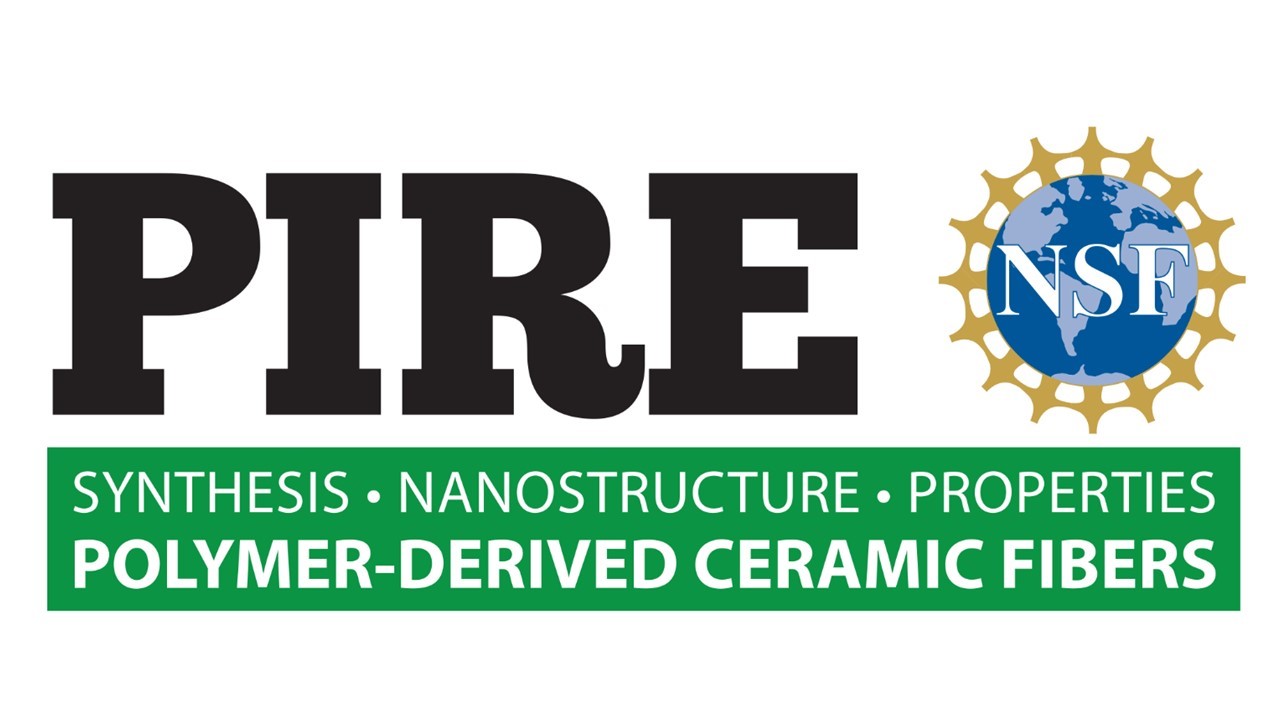 The workshop is a prominent scientific meeting focusingon cutting-edge research and technologies involving PDC materials. The primaryemphasis will be on PDC-based fibers and ceramic matrix composites (CMCs) forhigh-temperature applications. Attendees will have an opportunity to gainin-depth information on precursor synthesis; PDC processing including additivemanufacturing, polymer-to-ceramic conversion and multicomponent PDCs,characterization from preceramic polymers to ceramics, modeling and simulation.Other topics include composite materials recovery or recycleability, PDCs forenergy storage, and ultrahigh temperature materials for hypersonics.
Professor Rishi Raj turns 75 this year. To celebrate thismilestone, we are incorporating a symposium dedicated to Rishi's achievementswhile organizing our second annual NSF-PIRE project workshop. This symposiumwill cover varied topics related to Materials Science & Engineering. Thesymposium will be held toward the latter half of the workshop (July 18th and19th) and may also include short presentations by current/former students andcolleagues of professor Raj.
Refund Policy
If you must cancel your registration, please do so as soon as possible. The cancellation policy is: Full refund if canceled by June 14, 2019; 75% if canceled by June 21, 2019; and no refund after June 21, 2019. To cancel or modify your registration, please send a written request to registration@k-state.edu with the program name in the subject line. Registrants who do not cancel their registration by the deadline are responsible for the total registration fee even if they do not attend the event and have not paid the registration fee.
Cancellation Policy

Kansas State University may cancel or postpone this program because of insufficient enrollment or other unforeseen circumstances. If the program is canceled or postponed, registration fees will be refunded but we cannot be held responsible for other costs, charges or expenses, including cancellation/change charges assessed by airlines or travel agencies. Registration fees will not be canceled and refunds will not be issued if the program is held but the registrant is unable to attend due to travel delays or cancellations caused by inclement weather, or due to other extraordinary circumstances beyond the control of Kansas State University.
Publicity Statement
Registration for this event gives consent for photographs, publicity and inclusion on the participant list unless K-State Global Campus is notified in writing one week prior to the start date.
Special Assistance
Participants who need accommodations due to a disability or who have special dietary requirements should indicate services needed at the time of registration. If you have questions or need additional information, please contact Sailesh Menon at menon@ksu.edu. Early notification is requested to ensure appropriate accommodations can be provided. Questions regarding registration, please call 785-532-5569.
Kansas State University Notice of Nondiscrimination
---
Event Date(s) and Location
This program contains no sessions.