Certificate Detail: SUAS-TOP - TOP Certification in association with the AUVSI Trusted Operator Program™ (TOP)

About the Program
Embry-Riddle Aeronautical University's (ERAU) Trusted Operator Program* (TOP), developed by the Association of Uncrewed Vehicle Systems International (AUVSI), provides an industry certification that demonstrates your knowledge, skills, and abilities as a professional uncrewed aerial vehicle (UAV) pilot.
Many industries such as fire rescue, law enforcement, agriculture, entertainment, inspections, and oil & gas seek to hire skilled UAV operators for critical operations around the world. UAVs provide a host of advantages for enhancing public safety, mitigating disasters, protecting the environment, collecting critical data and so much more.
Embry-Riddle Aeronautical University (ERAU) is an approved Uncrewed Aircraft Systems Collegiate Training Initiative (UAS-CTI) school. The FAA's CTI program permits institutions of higher learning to work in partnership with the FAA to assist students in pursuing their aviation career aspirations. The UAS-CTI program distinguishes colleges and universities which excel in preparing students for careers involving UAS.
Embry-Riddle Aeronautical University - Worldwide is the only university certified to deliver all AUVSI TOP levels of certifications. With a proven record of over 90 years of aeronautics and aviation operations and safety education, ERAU Worldwide was awarded first place in AUVSI's Xcellence Awards. The TOP program at ERAU Worldwide combines longstanding educational excellence with cutting-edge industry knowledge to provide uncrewed aircraft systems (UAS) operators with unparalleled education and training. For more program details and frequently asked questions please visit the AUVSI TOP Program FAQ.
Who Should Attend
TOP certifications benefit individual UAS operators, allowing them to demonstrate professionalism, reliability, competence, and commitment to safety. Organizations looking to establish UAS operations or integrate with existing operations benefit by hiring TOP certified remote pilots and training existing employees to enhance their organization.
Embry-Riddle Worldwide students currently enrolled in UNSY 435 or UNSY 520 may pursue AUVSI TOP Level 1, Level 2, and Level 3 certification without additional training.
Key Topics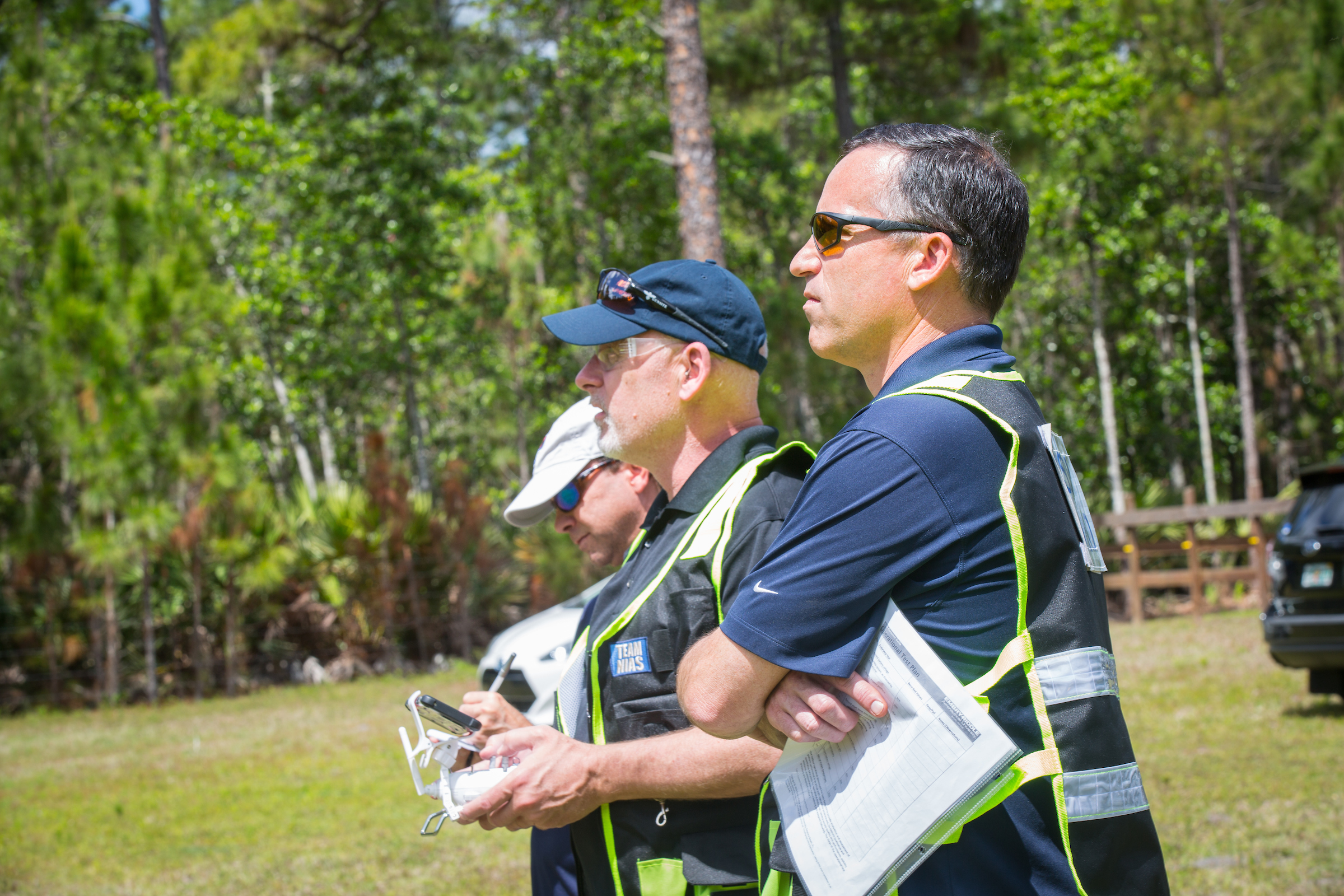 The three levels of TOP certification are tailored to reflect different stages of safety resilience, skills, qualifications, and knowledge for remote pilots. Level 2 and 3 are for professional and experienced UAV operators.
Prerequisites:
Level 1 requires an FAA CFR Part 107 Remote Pilot Certificate
Level 2 requires successful completion of Level 1
Level 3 requires successful completion of Level 2
Courses Specifics
When: Level 1 is available online every month and offered face-to-face at events throughout the year. See individual course pages for schedules and prices. Level 2 and 3 are also available online every month; however, they both require a face-to-face Practical Flight Assessment (PFA). Contact the ERAU Worldwide Office of Professional Education for the current PFA schedule.
Where: Online and face-to-face; online courses are instructor facilitated and taught in an asynchronous format. All courses have designated start and end dates and required weekly assignments; however, students enrolled in online courses are not required to log in at a specified time or day during the week. Students interact with instructors and classmates through discussion boards, assignments, and email.
SUAS 4000L1: AUVSI TOP Level 1 ($699 - includes certification fee)
SUAS 4000L2: AUVSI TOP Level 2 ($1399 - includes certification fee)
SUAS 4000L3: AUVSI TOP Level 3 ($1199 - includes certification fee)
Embry-Riddle Aeronautical University also offers the following AUVSI TOP recertification options:
*Trusted Operator Program is a registered trademark of AUVSI
Courses