Instructor: Gail Parsons
---
Biography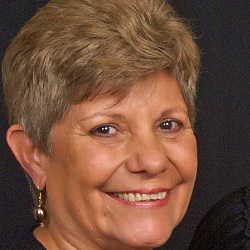 Gail Parsons is a master naturalist and Tampa native. She has served on the board of directors for the Suncoast Native Plant Society, the Tampa Audubon Society, the Florida Audubon Society and Tampa Bay Sierra Club. She manages the OLLI-USF Group in Facebook and helps administer the OLLI Facebook page. She is a graduate of USF College of Business (Marketing).
Classes by this instructor
---
Learn the best tools and resources needed to help identify birds and what field marks to look for when identifying birds. We will spend three classes in the field practicing our newly learned skills and using those tools. Finally, we will spend our last class at one of the top birding spots in Florida--Fort De Soto--looking for seasonal migrants. We also will learn about "citizen science" projects and conservation issues regarding Florida birds. Note: class meetings are at varied locations and may require long walks. Field trips may be an hour's drive: expect class meetings will run into the afternoons.