Instructor: Donald Hogue
---
Biography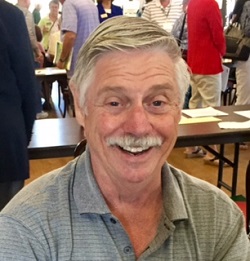 Don Hogue retired from New York Telephone to contract as a telecommunications engineer. He then taught himself computer skills inorder to maintain his own records. Don builds computers "for the fun of it." He has an associate's degree in applied science/electrical technology from SUNY-Duchess Community College.
Classes by this instructor
---
Upgrade your previous Windows experience to get the most out of the new Windows 10 operating system. Reacquaint yourself with
Settings
, the navigation pane, meet
Cortana
, and the new
Edge
browser. Learn about newer features, such as the expanded Windows ribbons and apps and how to customize your PC. Conduct routine maintenance with disk cleanup and defragmentation. You will be working on OLLI's lab computers in this course.
SKILL LEVEL B