Instructor: Sherry Foecking
---
Biography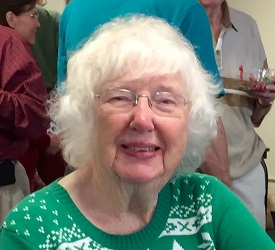 Sherry Foecking (pronounced Faking), MS Education, USF, developed the computer curriculum for the Diocese of St. Petersburg where she taught computers for 12 years. She also spent 10 years teaching Microsoft Office programs at CompUSA.
Classes by this instructor
---
Want to make greater use of the powerful features of your new Galaxy smartphone? Learn to work with contacts, GPS and calendars. Make your phone more accessible via its settings, such as talking rather than typing on your phone, or just personalizing your phone to fit your life. Your phone should not be more than 3 years old and must be a Samsung Galaxy model. Bring your own charged and updated phone to class.
SKILL LEVEL B