Instructor: Cecelia Vance
---
Biography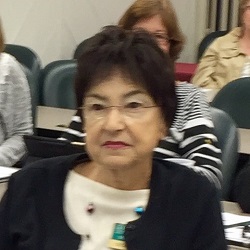 Cecelia Vance came to OLLI as a computer student in 2001 and soon became a volunteer, then an instructor in 2004. Previously, she taught English and dance.
Classes by this instructor
---
This class is for beginning students who have Windows 10 on their home computers. Step-by-step instructions and hands-on practice introduce new users to a computer, its keyboard, mouse and the new Windows 10 operating system.Use of simple programs and guided Internet practice will build confidence as well as skills.
Upon successful completion of the course, you will be prepared for Windows 10 Personal Computing for Intermediate Users. OLLI's lab computers will be used in this course.
SKILL LEVEL A