Certificate Detail: AAS - Advanced Anatomy Series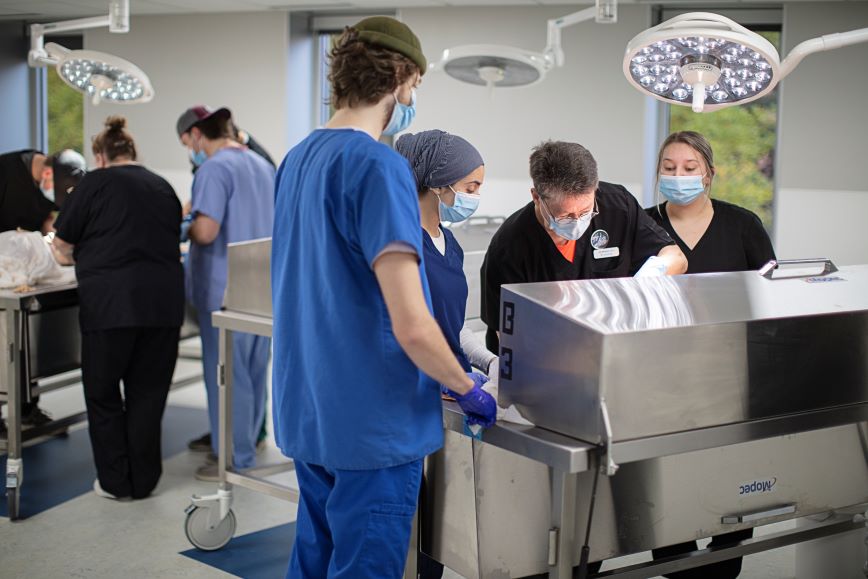 This is a 3-part series involves human cadaver dissection in the Dr. David Mitchell Gross Anatomy Lab. Explore specific regions of the body through dissection, diagnostic imaging, integrative and collaborative discussions. The courses can be taken together or individually.
Doctors of Chiropractic, Acupuncturists, and Doctors of Traditional Chinese Medicine are invited to participate. Discussion and practice techniques on diagnosis or treatment will include experience from all professions based on attendance. The goal of the integrative approach is to better understand nuances of individual clinical experience within a profession and among professions.
Certificate Requirements
Course Title
Mandatory
Year Span

Advanced Anatomy Series #1 of 3: Lower Extremity

This 3-part series involves human cadaver dissection in the Dr. David Mitchell Gross Anatomy Lab. Explore specific regions of the body through dissection, diagnostic imaging, integrative and collaborative discussions.

Mandatory
0

Advanced Anatomy Series #2 of 3: Upper Extremity

This is a 3-part series involves human cadaver dissection in the Dr. David Mitchell Gross Anatomy Lab. Explore specific regions of the body through diagnostic imaging, integrative and collaborative discussions. The courses can be taken together or individually.

Mandatory
0

Advanced Anatomy Series #3 of 3: Trunk, Back and Neck

This is a 3-part series involves human cadaver dissection in the Dr. David Mitchell Gross Anatomy Lab. Explore specific regions of the body through dissection, diagnostic imaging, integrative and collaborative discussions. The courses can be taken together or individually.

Mandatory
0
Electives Required: