Courses: Worker Health and Safety for Mitigation Professionals Course Online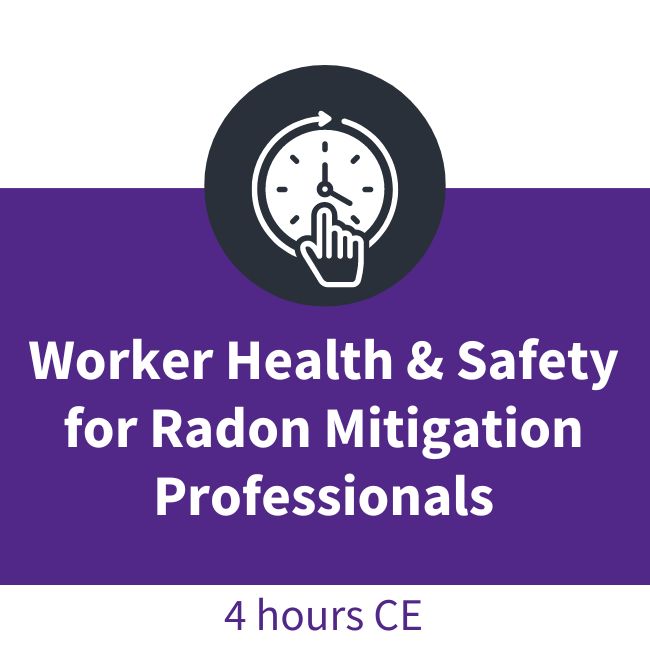 This course promotes radon mitigation worker health and safety by improving the ability to recognize and evaluate common workplace hazards, identify control options to ameliorate these hazards, and know the compliance and training requirements. The course will also identify critical references and resources from various federal agencies.
KSU-412
Successful completion of this course will provide:
4 CE hours for NRPP

Activities within the course are self-paced however all activities and requirements must be completed within 30 days from registration.
Course Details: