Event: NRPP Radon Mitigation Specialist Course Online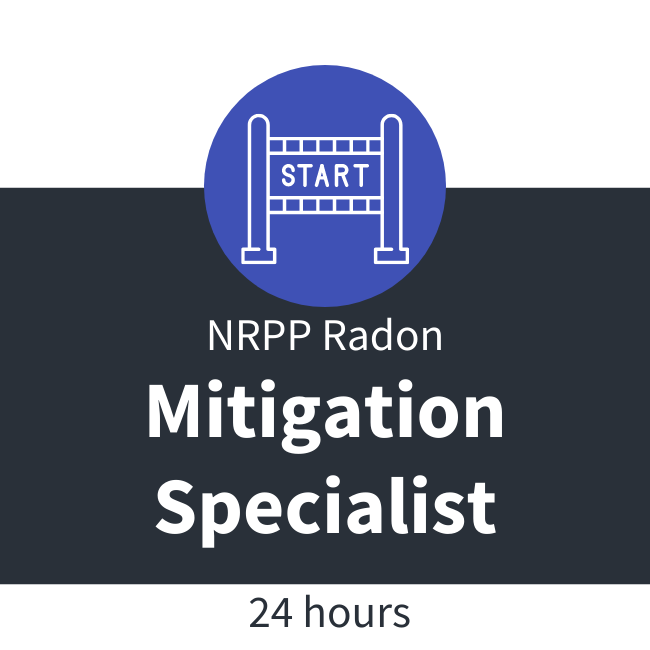 This online course is a prerequisite for the NRPP Mitigation Specialist certification exam; fulfills the requirement for an NRPP entry level course in mitigation.
For NRPP Mitigation Specialist certification, you must have already completed an NRPP Radon Measurement Professional course.
NRPP Mitigation Specialist & Installer certification exams must be scheduled separately through NRPP.
KSU-4000
24 CE hours for NRPP

Activities within the course are self-paced however all activities are requirements must be completed within 30 days from registration.
Event Details: