Event: NRPP Radon Combined Measurement Professional & Mitigation Specialist Online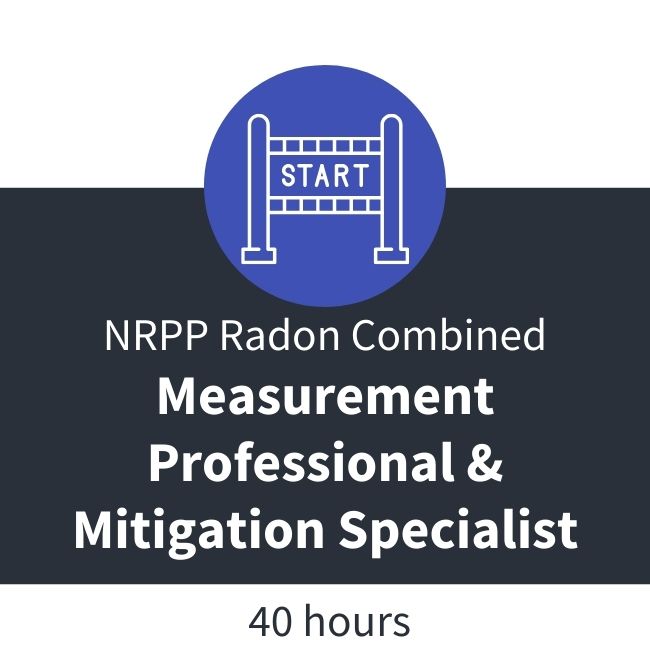 This course is a prerequisite for the NRPP Measurement Professional and Mitigation Specialist certification exams; fulfills the requirement for NRPP entry level courses. Includes both the NRPP Measurement and the NRPP Mitigation course.
For NRPP Mitigation Specialist certification, you must also complete an NRPP Radon Measurement Professional course.
NRPP Measurement Professional, Measurement Field Technician, Mitigation Specialist, and Mitigation Installer certification exams must be scheduled separately through NRPP.
KSU-3000 & KSU-4000
40 CE hours for NRPP
Activities within the course are self-paced however all activities and requirements must be completed within 60 days from registration.
Event Details: