Event: Food 4 Thought Summer Conference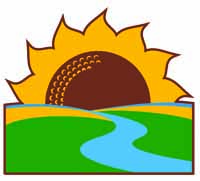 Food 4 Thought Summer Conference website
Food 4 Thought Summer Conference is offered through the Kansas Foundation for Agriculture in the Classroom. Participants may choose to attend the full three-day program or single-day or two-day options. The Kansas Foundation for Agriculture in the Classroom prepares K-12 teachers to integrate agriculture into their classrooms. The course exposes teachers to various agricultural opportunities and provides them with a variety of resources to use when preparing and presenting lesson plans to their students. This fits in well with the state's emphasis on career pathways of which agriculture, food, and natural resources is one.
Optional continuing education hours are also available.
Publicity Statement
Registration for this event gives consent for photographs, publicity and inclusion on the participant list unless K-State Global Campus is notified in writing prior to the start date.
Special Assistance
Kansas State University is committed to making programs accessible to all participants. A participant with a disability who needs accommodations or has special dietary requirements should contact
Debbie Hagenmaier
or call 785-532-2560. Requests for assistance should be made three weeks prior to the event. After that date, we will make every effort to provide assistance but cannot guarantee that requested services will be available.
Kansas State University Notice of Nondiscrimination
Event Details: