Courses: Developing Your Radon Business in Two Parts Course Online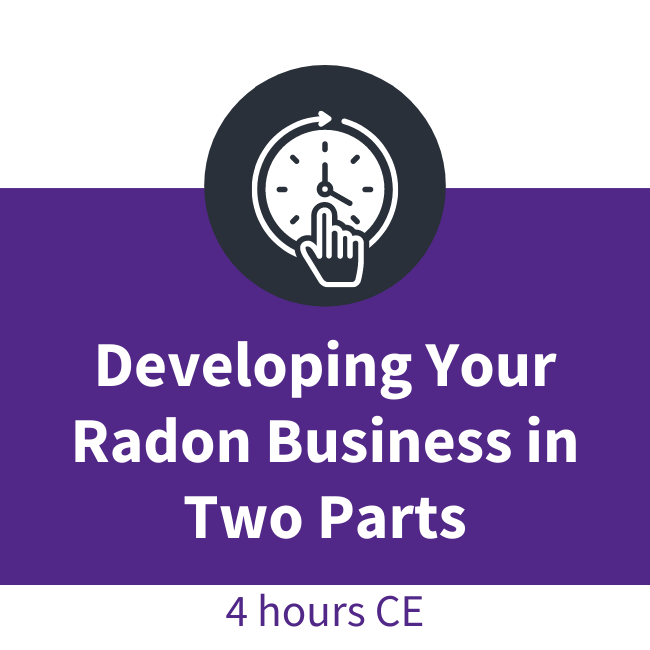 This course focuses on the mechanics of running and marketing a radon business. Includes best management practices for business in employee hiring, employee evaluation, and creating a marketing strategy (includes social media tips) for your radon business.
KSU-404
Successful completion of this course will provide:
4 CE hours for NRPP
Activities within the course are self-paced however all activities and requirements must be completed within 30 days from registration.
Course Details: