Events
Designed to be a transformative experience for graduate students and professionals, this program covers the practice and theory of leading groups through collaborative decision-making. Through a series of four courses, participants will learn:

*approaches to participatory planning and collaborative decision-making that are supported by sound scholarship

*communication and leadership skills for designing and leading productive meetings

*dialogic practices for developing and maintaining constructive working relationships and managing conflict

*proven frameworks selecting or designing engagement processes for organizations, stakeholders, or whole communities

*a wide range of tools and techniques for engaging small and large groups to address conflicts, explore alternatives and inform policy, principles and practices that move groups toward sustainable action that changes lives

Courses are presented in a hybrid format, with some offered completely online and others having face-t-face interaction. Students will interact regularly with each other and leaders in the field, who serve as collaborating guest faculty. A capstone engagement project concludes the certificate. Recognized as one of the most valued parts of the program, it provides opportunities for coached practice with faculty and seasoned practitioners.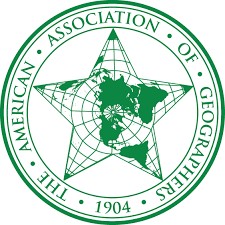 The Department of Geography at Kansas State University will host the 2018 Annual Meeting of the Great Plains/Rocky Mountain Division of the American Association of Geographers on October 5-6, 2018 on our campus in Manhattan, Kansas.

Over 200 active geographers and spatial scientists - including faculty, practitioners, graduate students, and undergraduate students - from the states of Colorado, Kansas, Montana, Nebraska, North Dakota, South Dakota, Utah, and Wyoming are expected to attend to discuss basic and applied research in the human, physical, and geospatial subfields of geography and related disciplines.