Certificate Detail: CSA-GSO - Global Supply Chain & Operations in Aviation Certificate

About the Program
Embry-Riddle Aeronautical University (ERAU) has partnered with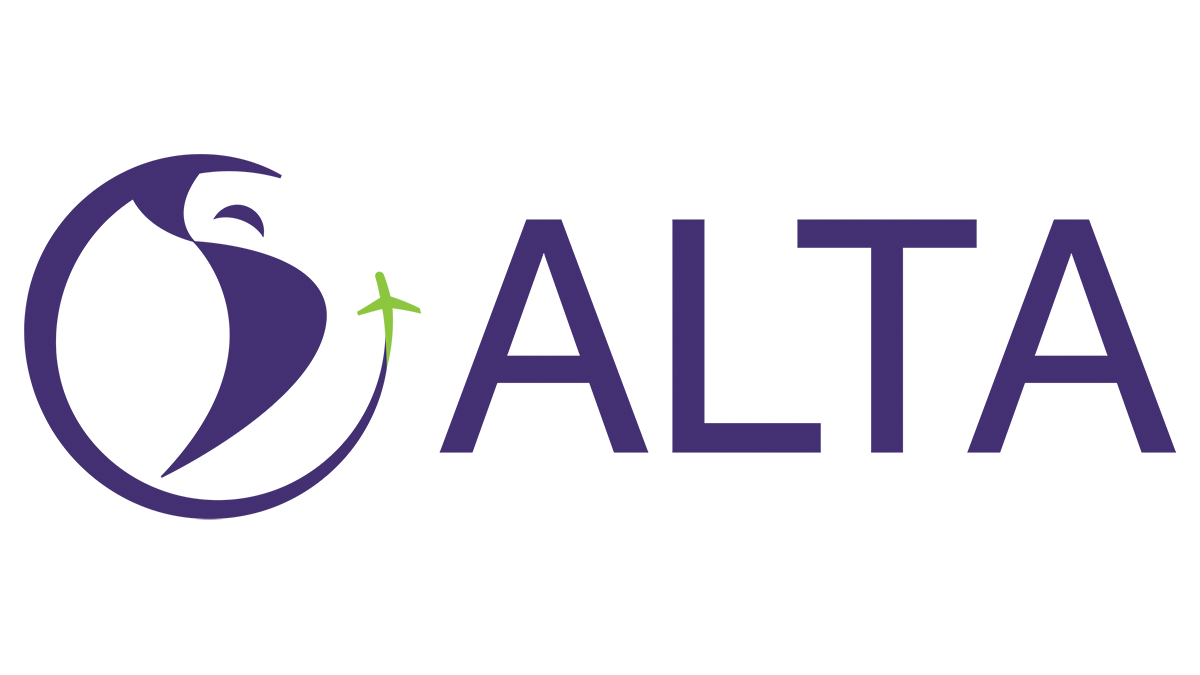 Latin American and Caribbean Air Transport Association (ALTA) to deliver a customized certificate in Global Supply Chain & Operations in Aviation to address the educational needs identified for the region. This is a unique opportunity for working professionals from the different areas within aviation companies and organizations to gain knowledge and expertise regarding the latest strategies, processes, tools and analysis related to this area within aviation, which has proven to be vital and extremely relevant for the viability and success of organizations. The certificate program will be composed of six different courses.
Each of these courses has been designed to offer students a strategic perspective of the topics and allow them to interact with the most up-to-date content available. All the courses will be 5 weeks in duration, encompassing the first 4 weeks asynchronously, providing students with flexibility to go through the course materials at any time of the day. For the final week of each course, students and instructors will be working together through virtual meeting sessions, replicating as close as possible the typical classroom environment, enabling high levels of interaction, live discussions, presentations and even professional networking. This hybrid delivery format allows students to take the best out of each methodology, offering high-quality education with flexibility and reduced logistics/transportation costs.
Courses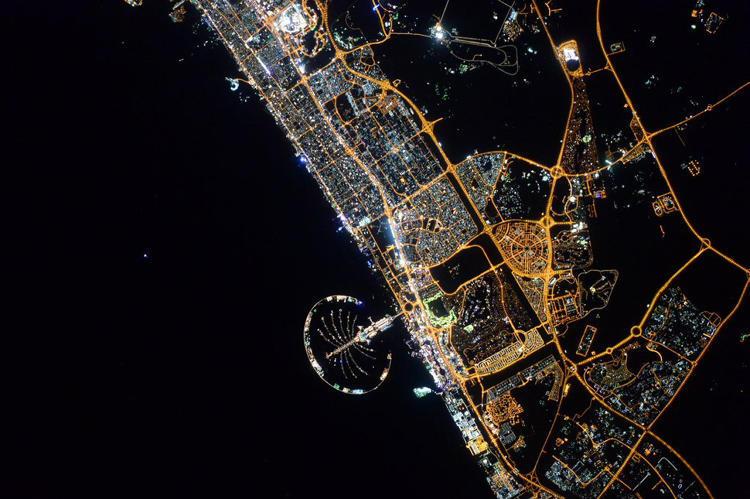 Global Operations Management
Supply Chain Management
Management of Global Projects
Strategic Management
Procurement Management
Corporate Risk Analysis
Learn more about each course scrolling down the page
Who Should Attend
Anyone interested in entering the field of supply chain management
Aviation professionals seeking managerial/supervisory role
Aviation organizations junior managers
Operations and Supply Chain Professionals
Managers entering the aviation industry
Objectives
Become more valuable employees and collaborators within the organizations by having a thorough knowledge of the different key aspects studied throughout the certificate program.
Provide insight into current trends and issues in civil aviation, supply chain management, operations, risk analysis and strategic management.
Identify fundamental aspects related to supply chain and its applications within the aviation industry.
Understand both local and international dynamics related to economics and business environment.
Develop an enhanced leadership self-awareness and some of the soft skills related to teamwork, decision-making and job meaningfulness.
Flexible Blended Learning
This certificate is comprised of a total of 6 courses. Each of the courses is composed of both asynchronous and synchronous activities. The first four weeks of each course is asynchronous-only and allows the student to enjoy date/time flexibility to go through the course materials and complete the course activities. The final week of each course (week 5) is offered virtually through interaction platforms (e.g., Zoom) and closely replicate the traditional classroom environment, having students and instructors interacting and engaging on a live basis.
All required course materials and activities are contained within each course. Details for the online course access will be provided to students via email within 5 business days of payment confirmation. Embry-Riddle will send additional instructions to finalize the registration process and will host a live program orientation virtual session to further orient and clarify any potential doubts.
Completing This Certificate
All six courses of this Certificate program must be completed.
Upon successful completion of the program, students will receive a printed certificate which is issued by both Embry-Riddle and ALTA.
Program Calendar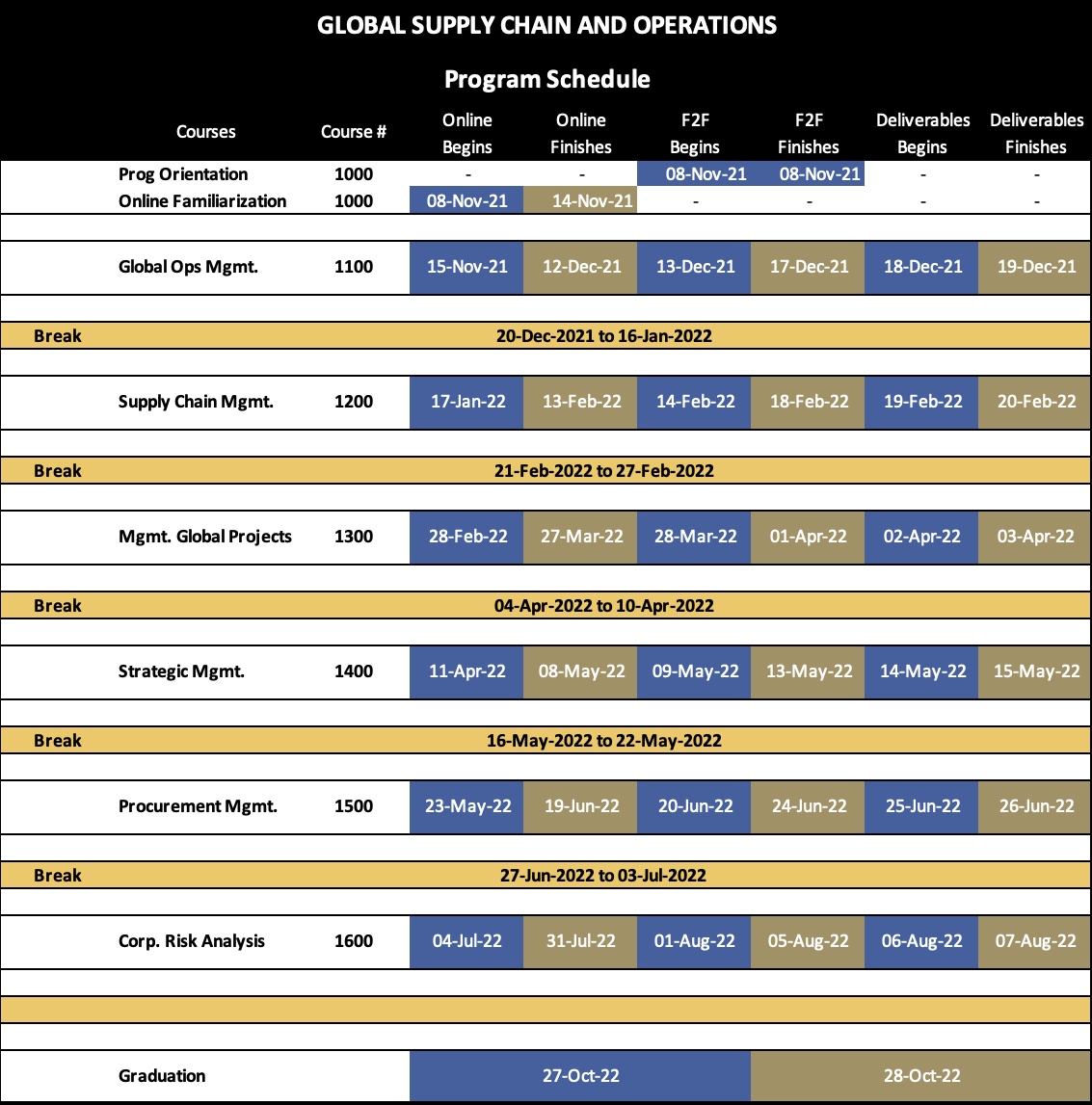 Completing the Courses
Each course requires approximately 40 hours of study that are split between asynchronous and synchronous activities.
A final grade for each course is based on each student's performance in quizzes, written assignments, discussion forums and/or exams.
To successfully pass each course, students must achieve a grade of 70% or higher.
All required course material and activities are contained within each course.
During the asynchronous modules, students will have time/day flexibility to complete the activities.
For the synchronous sessions, students and instructors will be connected on a live virtual session in order to replicate the traditional classroom environment, enabling a superior learning experience built upon the asynchronous modules, as well as allowing for the exchange of ideas and networking possibilities.
Graduation Event
Upon successful completion of all courses, students will be eligible to participate of the graduation event which will be held during ALTA's 2022 Airline Leaders Forum. This is a unique opportunity to be together with the aviation industry leaders from all over the Latin America and the Caribbean, engaging with different people from the industry, and receiving the certificate from both Embry-Riddle and ALTA's leadership.
Learn more about previous editions of the ALTA Airline Leaders Forum
Perks Upon Successful Registration
Upon successful registration and payment of block 1 of the certificate, each student will receive a customized Embry-Riddle and ALTA backpack, together with an Embry-Riddle pen.
Program Total Price
Early Bird Registration Available until July 31st, 2021 (Save USD $200.00!)
Early Bird Non-ALTA Members: USD $5,149.99.
Early Bird ALTA Members: USD $4,749.97*.
Regular Registration Begins on August 1st, 2021
Non-ALTA Members: USD $5,349.99.
ALTA Members: USD $4,949.97*.
*You can check if your organization is an ALTA member on ALTA's website. Proof of employment/similar will be required.
Payment Schedule
Payment for this program is spread out into three equal price blocks. Each price block is the equivalent to one third of the Program Total Price. Payment deadline dates for each block:
Block 1: November 11, 2021 (GSO-1000, GSO-1100, and GSO-1200) - this is where the $200.00 discount will be applied for Early Bird Registrations when applicable.
Block 2: February 25, 2022 (GSO-1300, GSO-1400)
Block 3: May 20, 2022 (GSO-1500, GSO-1600)
Registration
In order to register for Block 1, you should scroll down and click on "Complimentary Online Familiarization Course [GSO-1000]".
Upon successful registration and payment, you will be enrolled in the first block of courses: GSO-1000, GSO-1100 and GSO-1200.
For you to have access to all courses of Block 1, you only need to register for GSO-1000!
Each course will be available for students up to three days prior to its respective start date.
Contact Us
Embry-Riddle Central & South America, Worldwide Campus
4300 Faria Lima
Sao Paulo, Brazil
+55 11 4410.3728
wweraucsa@erau.edu
Courses