Courses

This fun, interactive and hands-on class will introduce students to the fundamentals of bartending. Topics discussed in this class will include the process of distilling, the brief history & characteristics that differentiate each distilled spirit, and much more! Students must be 21 years of age or older and bring ID.
---
May 18-19, 2019, CUL 120

You can obtain the Oregon Alcohol Service Permit quickly by taking this interactive course that will give you the knowledge to serve alcohol responsibly. This course includes a workbook that is yours to keep and use as a workplace reference guide. Permits are valid in the state of Oregon for five years. Students must be 18 years of age or older.
---
Sunday, February 24, 2019, CUL 120
Sunday, April 28, 2019, CUL 118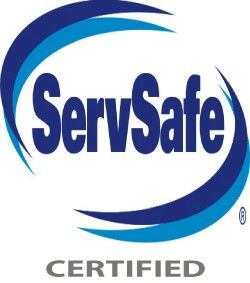 In this class, students will learn proper food handling skills, safety standards, and food-safety management systems to prevent food-borne illness. This course fulfills the certification requirement for working in the food industry and prepares students for the ServSafe Food Protection Manager Certification exam.
---
April 27-28, 2019, CUL 116