Sedgwick County Continuing Legal Education of Juvenile Justice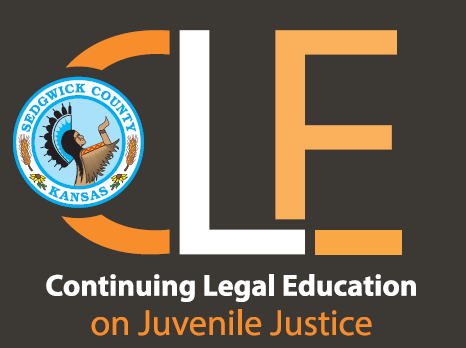 Please join us on Friday, November 12, 2021 for a free training opportunity where you can earn up to 8 hours of Continuing Legal Education (CLE) credit. Some of the most respected professionals in the field will present on topics that include: Adolescent Brain Development, Alternatives to Detention, Senate Bill 367, Competency Hearings and Ethics.
Attendees may choose to participate in-person at WSU's Eugene M. Hughes Metropolitan Complex located at 5015 E. 29th Street North, Wichita, KS 67220 or virtually via Zoom. Breakfast and lunch will be provided to in-person attendees.
In-person attendance is capped to the first 150 who register with preferences to attorneys and judges.
Accommodations: Out of town guests may click HERE to reserve a hotel room conveniently located just down the street from the Metroplex at a special government rate. Hyatt Place on Wichita State University's main campus.
Coming Soon: The Kansas Advisory Group on Juvenile Justice and Delinquency Prevention is planning to sponsor an additional CLE training opportunity in Spring/Summer of 2022 on juvenile justice issues. Information will be shared on specific training topics and registration once finalized.
---
Available Sessions