Instructor: Annie Woods
---
Biography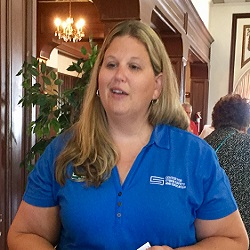 CCSE, the Center for Cyber Safety and Education, formerly the (ISC)2 Foundation, developed the Staying Safe Online program for older adults, and certifies the cybersecurity expert authorized to deliver this training.
Classes by this instructor
---
The "Safe and Secure Online" program is offered through the Center for Cyber Safety and Education
™
, a non-profit charitable trust that aims to empower the public to secure their online life by supporting cyber security education and awareness in the community. This presentation, developed for older adults, covers topics such as identification of and protection from online scams, social networking safety, online identity and image protection, and computer safety.
SKILL LEVEL A