Instructor: Jane Adamson
---
Biography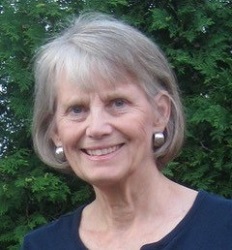 Jane Adamson, PhD Curriculum and Instructional Technology, worked as a teacher and instructional designer at USF and at Saint Leo University. Now semi-retired, she enjoys using digital devices for enriching her life.
Classes by this instructor
---
Love to travel? Your smart device, along with some smart little apps, can help you plan the perfect trip and make the most of the places you visit. Going to a new city? Apps can suggest restaurants, lodging and places to visit. Discover great apps for U.S. or for overseas travel. Explore apps such as
TripIt, Google Translate, TripAdvisor
and others. Bring your fully charged and updated smartphone (iPhone or Android) and/or iPad to class for hands-on exploration.
SKILL LEVEL B
Managing our passwords has become a major challenge. Choosing strong passwords and updating them regularly is one of the easiest steps you can take to avoid unauthorized purchases or identity theft. We will discuss how to make strong passwords that are resistant to hacking yet easy to remember.
In the second half of the class, we will discuss shoring up our digital defenses with password manager software and try out a popular one called LastPass. OLLI's lab computers will be used in this course.
SKILL LEVEL B