Annual and Perennial Garden Maintenance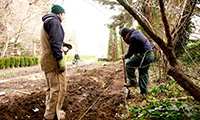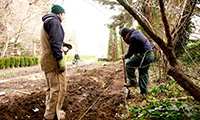 ---
Note the "Location" below which indicates if a particular class meets online or in person. Price differences may apply. Confirmation emails will contain specific logistics.
Manage annual and perennial gardens with a variety of practices: soil and weed management, watering, pest identification and control, and seasonal clean-up. Develop a management plan for a small perennial garden.
Required Text
The Well-Tended Perennial Garden
by Tracy DiSabato-Aust
Third Edition
Timber Press 2017
Additional Sections
There are currently no other sections available.