2021-2022 LDSA Series - All Six Lectures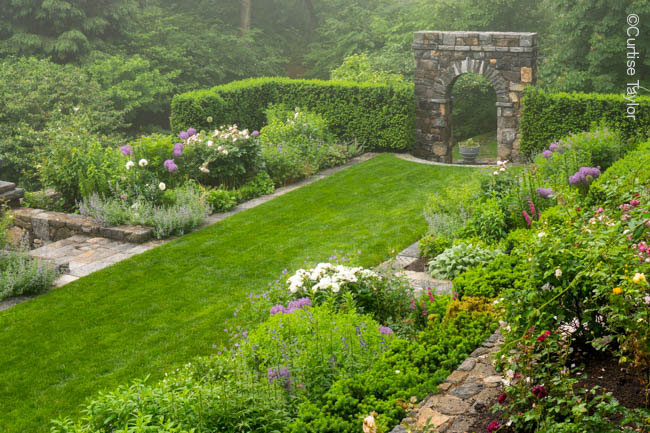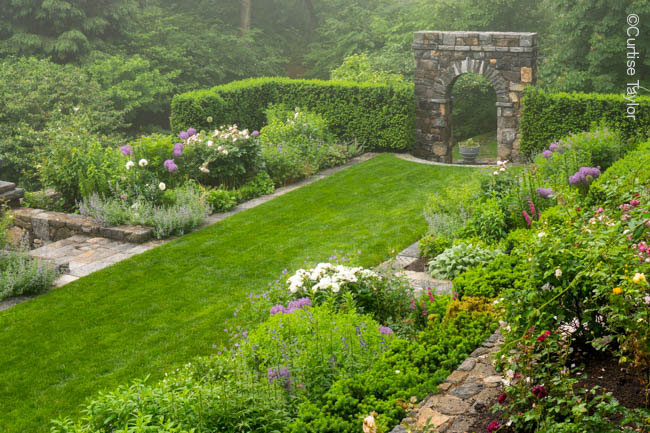 ---
Hear from award-winning and nationally renowned professionals share their expertise. These popular afternoon lectures coincide with monthly morning meetings of the Landscape Design Students and Alumni Association. All are welcome to register.
THE BEAUTY OF THE WILD: DARREL MORRISON
Tuesday, 10/19, 1-2 pm | NYBG | 222LAN265A
A pioneer of "re-wilded landscapes," Darrel Morrison revisits the people and places that have nourished his long career as a celebrated landscape architect-from designer Jens Jensen and naturalist Aldo Leopold to the prairie grasses and wildflowers of his native Midwest. Focusing on his late-career designs including NYBG's Goldman Stone Mill landscape, the tallgrass plantings at Storm King Art Center, and Brooklyn Botanic Garden's Native Flora Garden, Morrison shares lessons about the links among ecology, art, music, and design; the urgent need to preserve natural areas; and the importance of having fun through it all.
Darrel Morrison, FASLA
, is an award-winning landscape architect and former professor and chair of the landscape architecture program at the University of Wisconsin. He served as Dean of the College of Environment and Design at the University of Georgia and co-founded Landscape Journal. He is the recipient of the 2021 Scott Garden and Horticulture Award.
SLEEPY CAT FARM: FRED LANDMAN & CHARLES STICK
Tuesday, 11/16, 1-2 pm | NYBG | 222LAN265B
Nestled on 13 acres in Greenwich, Connecticut, Sleepy Cat Farm represents a 25-year creative collaboration between owner Fred Landman and noted landscape architect Charles J. Stick. Together, they have fashioned a garden of surprise and intrigue and many influences-an undulating, ever-changing landscape that unfolds in a series of rooms and pavilions, pathways and pools, statuary and staircases. Join us for a fascinating conversation as Landman and Stick explore their approach to gardens and design, now beautifully captured in the new book
Sleepy Cat Farm: A Gardener's Journey.


A self-taught gardener,
Fred Landman
serves on the Garden Conservancy's board of directors. Landscape architect
Charles Stick
is known for his classical yet contemporary designs. His eponymous firm provides conceptual design, master planning, historic renovation, and site supervision for clients ranging from large-scale estates to commercial developments.
THE ART OF THE POSSIBLE: CORNELIA HAHN OBERLANDER'S LANDSCAPES
Tuesday, 12/14, 1-2 pm | NYBG | 222LAN265C
Famed landscape architect Cornelia Hahn Oberlander left an outstanding legacy of built work in Canada, the U.S., and Europe. Her imaginative designs, sustainable practices, and compelling lectures encouraged legions of professionals to follow her path. Beka Sturges, a much-honored designer in her own right, presents the work of a remarkable woman she personally knew and admired. Featured projects will include the Museum of Anthropology, Robson Square, and VanDusen Botanical Gardens Visitor Centre-all in Oberlander's hometown of Vancouver-along with other works of exceptional influence: Northwest Territories Legislative Assembly Building in Yellowknife, and the New York Times Building Atrium in Manhattan.
A partner at Reed Hilderbrand,
Beka Sturges
leads the firm's New Haven office. Her design work, both public and private, is noted for its powerful spatial, cultural, and environmental values and includes current projects at Yale University, Storm King Art Center, and Dumbarton Oaks. Sturges was the project landscape architect for the acclaimed expansion of The Clark Art Institute in Massachusetts. She teaches at the Yale School of Architecture.
THE MODERN COTTAGE GARDEN: GREG LOADES - ONLINE
Tuesday, 1/18, 1-2 pm | ONLINE | 223LAN265DO
UK-based garden writer Greg Loades offers a fresh approach to garden design, fusing classic English cottage style with the new perennial movement. Using lush images of big, colorful blooms combined with striking grasses and native plants, Loades will illustrate practical insights into what
The Telegraph
calls his "secret technique that opens up a world of nostalgia for gardeners with small spaces."
Greg Loades
is the author of
The Modern Cottage Garden,
named one of 2020's top books by Gardens Illustrated. He contributes to
Kew, Landscape, Bloom,
and
Garden News
and has served as an editor for both
BBC Gardeners' World Magazine
and
The English Garden.
PLANTS AND PLACEMAKING: MATTHEW CUNNINGHAM
Tuesday, 2/15, 1-2 pm | NYBG | 223LAN265E
Blending traditional Yankee building techniques with high design, Maine native Matthew Cunningham is well-known for his plantcentric residential landscapes throughout the Northeast. His gardens feature ecologically minded planting schemes and regionally sourced reclaimed materials that evoke an authentic sense of place, while showcasing his unique ability to grasp the dynamic rhythms of everyday life.
With offices in Massachusetts and Maine,
Matthew Cunningham'
s firm, MCLD, has garnered awards from ASL A, the Boston Society of Landscape Architects, and APLD to name a few. His gardens have been published in magazines such as Architectural Digest, Garden Design, and New England Home. Cunningham is currently a lecturer at the Harvard Graduate School of Design. Prior to founding MCLD, he worked for Reed Hilderbrand.
GARDENS WITHIN THE GARDEN: SHAVAUN TOWERS
Tuesday, 3/15, 1-2 pm | NYBG | 223LAN265F
Over more than two decades, landscape architect Shavaun Towers has worked closely with NYBG staff to create many of the distinctive gardens within its 250 acres, including the Chilton Azalea Garden, Burn Lilac Collection, and Steinhardt Maple Collection. Towers will discuss how she overcame horticultural and grading challenges to brilliantly choreograph the visitor experience, while respecting both NYBG's historical precedents and the unique character of each "garden within the Garden."
Shavaun Towers, FASLA
, is a founding partner at Towers | Golde Landscape Architects and Site Planners. Her award-winning design projects range from institutional facilities, master planning, and urban design projects, to larger residential work. Now principal of The Project Studio, she currently consults, writes, and lectures.
Tickets
Additional Sections
There are currently no other sections available.