Native Flora in Autumn - BLENDED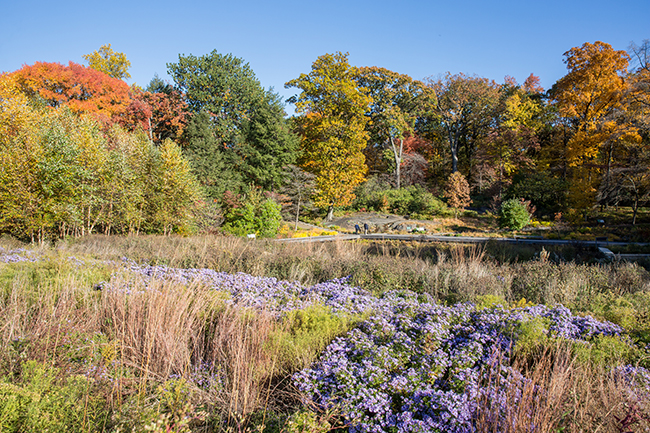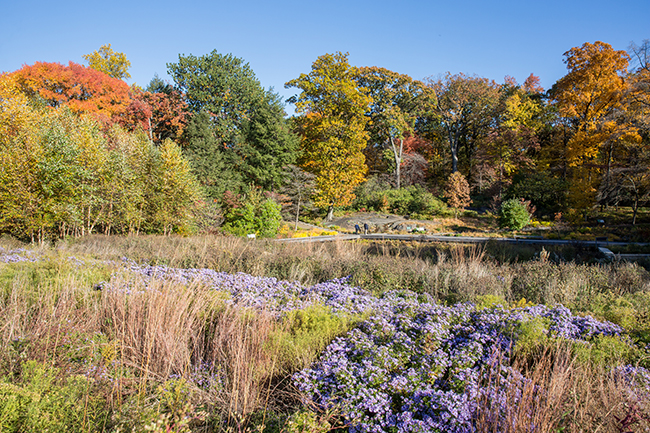 ---
This blended class meets online for some sessions and on NYBG grounds for others. Registered students will receive login instructions and a syllabus with specifics.
Autumn is one of the most spectacular times to learn more about the native flora of the Northeast. Goldenrods and asters take center stage at this time of year, but can be difficult to identify. Equipped with a 10X power hand lens, you'll learn to use a plant key to help you identify these plants on the Garden grounds, as well as other wildflowers, shrubs, and trees.
Click on "Full Schedule" below to see the exact meeting times for each class.
Please note that Plant Structure OR Basic Plant ID is sufficient for the pre-requisite.
Required Textbooks:
Lawrence Newcomb, Newcomb's Wildflower Guide, Little, Brown and Company (April 13, 1989)
ISBN-10:
0316604429
ISBN-13:
978-0316604420
Symonds, George.
The Tree Identification Book
. New York: Quill, 1958
Recommended Textbook:
George Symonds,
The Shrub Identification Book
. New York: Morrow & Co, 1963
Steven Clemants and Carol Gracie,
Wildflowers in the Field and Forest: A Field Guide to the Northeastern United States
, Oxford University Press, 2006
ISBN-13: 978-0195150056
Additional Sections
There are currently no other sections available.