Event: WMTF - Women Managing the Farm Conference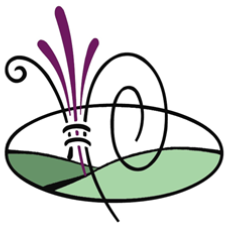 Women Managing the Farm website
Women Managing the Farm is a comprehensive program for farm owners, partners, and rookies. No matter the amount of knowledge about or involvement in agriculture, the Women Managing the Farm" project is specially designed for women in agriculture. Women Managing the Farm provides valuable tools and materials to address production, price, human, financial, and legal risks of farm women at all levels. This project develops and presents tools especially for farm women to increase overall support through various avenues such as comprehensive training, area networks of support and an online discussion group.
The project builds upon the knowledge that farm women do play an active role in all aspects of financial and risk management of the farm. The changing dynamics and economics of the farm operation and the farm household lead to the changing roles women play on the farm today. The goal of this project is to prepare modern farm women with resources to enable them to utilize and manage their farm interests effectively. The project helps farm women to be successfully prepared to participate in multiple farm roles by having the training, risk management tools, and professional resources available to them.
Publicity Statement
Registration for this event gives consent for photographs, publicity and inclusion on the participant list unless K-State Global Campus is notified in writing prior to the start date.
Special Assistance


Women Managing the Farm and Kansas State University are committed to making programs accessible to all participants. A participant with a disability who needs accommodations should contact
Debbie Hagenmaier
or call 785-532-2560. Requests for assistance must be received by January 19, 2018. After that date, we will make every effort to provide assistance but cannot guarantee that requested services will be available.
Kansas State University Notice of Nondiscrimination
Event Date(s) and Location