Instructor: Hui Min Teo
Biography:

Hui Min is an experienced Biologist with over ten years of animal handling, and wildlife consultancy field work. She graduated with a Bachelor of Science from Massey University (NZ) with a double major in Zoology and Ecology.

As Mastermark's Principal Wildlife Biologist to Singapore's Changi International Airport, Hui Min has a broad interest in vertebrates but with acute specialisations in birds and reptiles. She regularly consults for construction firms, as-well-as the Singapore National Parks Board(NParks). She also supervises Mastermark's 20 husbandry staff at the NParks Animal Management Centre, Animal Plant and Health Centre (Centre for Animal & Wildlife Rehabilitation), The Animal Lodge, as well as Changi Animal & Plant Quarantine Station.
Classes by this instructor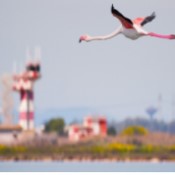 This course provides a complete overview of the critical components involved in a Wildlife Hazard Management Program, integrating aviation knowledge and its stakeholders together with a broad understanding of wildlife and habitat management. Participants will review developments in technology, dispersal and data collection equipment and explore a broad spectrum of management strategies and methodologies.
July 17-19, 2023, ERAU Singapore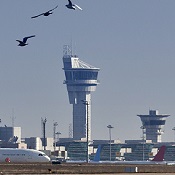 This course provides Airport Wildlife Operators with an understanding of Wildlife Hazard Management Strategies and how effective tools and techniques can be practical and implementable. The course includes hands-on using currently deployed systems in airports.
July 20-21, 2023, ERAU Singapore