Instructor: Barbara Ciaramitaro
Biography: Dr. Barbara Ciaramitaro (Dr. C) joined the ERAU Worldwide campus of the Department of Graduate Studies Department in the College of Aeronautics in early 2020. She came with 15+ years of academic experience and 25+ years of professional experience. Dr. Ciaramitaro earned her Ph.D. from Nova Southeastern University in Information Systems and followed that with a post-doctorate certificate in Cybersecurity.

Prior to her Ph.D., she earned her Master of Science in Engineering Administration from Central Michigan University and her Bachelor of Arts in Psychology from Wayne State University. Dr. Ciaramitaro's professional background spans 25+ years in various management roles in information technology, cybersecurity, and project management. Her last 10 years were spent as an executive with General Motors Corporation. Prior to that she served as the Director of Technology in several large organizations. During the course of her professional and academic experience Dr. Ciaramitaro earned several professional certifications including the CISSP (Certified Information System Security Professional), CSSLP (Certified Software System Lifecycle Professional) and PMP (Project Management Professional).

In addition to her teaching experience, Dr. Ciaramitaro is a frequent speaker and author on cybersecurity, current technology issues, data and decision-making, project management, and virtual technologies. She has authored and edited books on quality assurance, virtual world technologies, mobile technology, privacy, security, social engineering and forensics.

If you would like to connect with Dr. Ciaramitaro on LinkedIn, her profile can be found at https://www.linkedin.com/in/barbaraciaramitaro. She can also be reached through her email at ciaramib@erau.edu.
Classes by this instructor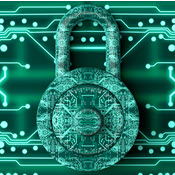 In this course, students will examine how cybersecurity impacts aviation including commercial air traffic, unmanned aircraft systems, air traffic control, and aerospace.    
March 1, 2022 to April 11, 2022, Online Course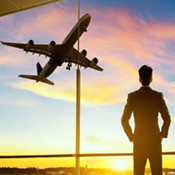 A 40-hours foundational course in aviation cybersecurity for those with either aviation cybersecurity leadership or technical management responsibility.
March 14-29, 2022