Instructor: Christopher Wee
Biography:

Christopher is the Managing Director of Mastermark Pte Ltd based in Singapore. He has over 20 years of specialised aerodrome wildlife safety experience, and has led Mastermark to become South East Asia's largest bird & wildlife specialist with over 75 staff consultants and wildlife technicians.

He graduated from the Queensland University of Technology with a Bachelor of Business in Economics. He is a member of the World Birdstrike Association (WBA), North America Bird Strike Committee (BSC), and the Australian Association Wildlife Hazard Group (AAWHG). His company is currently the wildlife consultant for Changi International Airport, Seletar Airport, Supadio International Airport, multiple Republic of Singapore Air Force(RSAF) airbases, as well as the multi-billion dollar Changi East Development for the new Terminal 5. Christopher is also an adjunct consultant to the RSAF and the office of Director General Civil Aviation (DGCA - Indonesia).
Classes by this instructor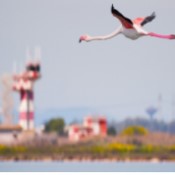 This course provides a complete overview of the critical components involved in a Wildlife Hazard Management Program, integrating aviation knowledge and its stakeholders together with a broad understanding of wildlife and habitat management. Participants will review developments in technology, dispersal and data collection equipment and explore a broad spectrum of management strategies and methodologies.
July 17-19, 2023, ERAU Singapore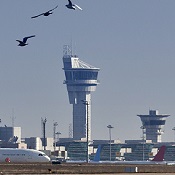 This course provides Airport Wildlife Operators with an understanding of Wildlife Hazard Management Strategies and how effective tools and techniques can be practical and implementable. The course includes hands-on using currently deployed systems in airports.
July 20-21, 2023, ERAU Singapore