Instructor: Jack Patel
Biography:

Education: Dr. Jack Patel has attained a bachelor's degree (B.Sc. Economics from UCL, London), a post-graduate diploma in Education (PGCE Business and Economics Education from UCL Institute of Education, London), a master's degree (M.Sc. Economics and Finance from University of Bristol) and an Ed.D (Doctor in Education from UCL Institute of Education, London).

Awards and Experience: In July 2015, Jack joined ERAU Asia as a full-time member of faculty. At ERAU Asia, he teaches numerous courses in the areas of finance and economics such as Microeconomics (ECON 210), Macroeconomics (ECON211) and Airport Administration and Finance (BSAB 418). Prior to his time at ERAU Asia, he has taught subjects ranging from Economics, Business Studies and English at pre-university, undergraduate and graduate level.

Previously to Worldwide, Jack has assumed leadership roles in educational departments for 12 years. His vast and diverse experiences comprising of a secondary school in London, a private language school in Osaka, an International School in Dubai, a Polytechnic in Bahrain and a private sector enrichment centre in Singapore. He has recent experience in research and presents at international conferences and was a notable leader, chair, moderator and presenter at EduCon 2015. Jack Patel also supports students at GCSE, A-Level, IB, undergraduate and graduate level subjects in the fields of Business, Finance, Economics, Education and English and also provides post-graduate and doctoral level supervision and private consultations.

Jack has taught all over the world at all age levels including primary, secondary and tertiary institutions. He is a passionate department leader and educator for which he has received numerous teaching awards as voted for by fellow colleagues and students. In September 2015, Jack was honoured to receive an Excellence Award in Educational Leadership at a ceremony organised by the World Education Congress in recognition of his contributions to the education sector in Asia. At ERAU Asia, Jack aims to finely hone his teaching skills, contribute towards curriculum development, assist with the management of the ERAU Asia football team and also contribute to developing wider social aspects and collaboration on campus between staff and students to facilitate the aims andobjectives of the Head of ERAU Asia.

Interests: His research interests are in economic development, globalisation, curriculum design and educational innovation.



Classes by this instructor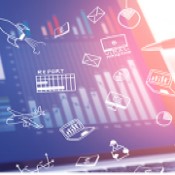 This course is specifically created for aviation industry professionals to further develop their analytical and critical thinking skills to apply fundamental concepts of economics to the global airline industry, with a particular emphasis on the Asia-Pacific Region.
August 21, 2021 to September 4, 2021