Instructor: Daniel Benny
Biography:

Dr. Daniel Benny holds a Doctor of Philosophy in Criminal Justice from Capella University, Master of Aeronautical Science from Embry-Riddle Aeronautical University, Master of Arts in Security Administration from Vermont College of Norwich University, Master of Science in Maritime and Naval Studies from Maritime College State University of New York, Master of Arts in Military History from southern New Hampshire University, Bachelor of Arts in Security Administration from Alvernia College, Associate in Arts in both Commercial Security and Police Administration from Harrisburg Area Community College, and Diploma in Naval Command and Staff from the United States Naval War College.

Organizations: Dr. Benny holds an active membership to many organizations, including: World Association of Detectives, Council of International Investigators, Association of British Investigators, National Council for Investigation & Security Services, Pennsylvania Association of Private Investigators, Pennsylvania Association of Licensed Investigators, ASIS International - Investigations Council, Association of Certified Fraud Examiners, Executive Protection Institute Nine Lives Associates, Business Controls & Countermeasures Association, International Spy Museum, International Association for Counterterrorism & Security Professionals, International Foundation for Cultural Property Security, Northeast Colleges and Universities Security Association, Pennsylvania Association of Notaries, Pennsylvania Chiefs of Police Association, Alpha Phi Sigma National Criminal Justice Honor Society, Military Order of the World Wars, Association of Former Intelligence Officers, Naval Intelligence Professionals, United States Naval War College Foundation, Navy League of the United States, National Coast Guard Museum, United States Coast Guard Auxiliary, International Association of Maritime Security Professionals, National Maritime Historical Society, Boston Whaler Owners Club, Boat Owners Association of the United States, National Rifle Association of America, U.S. Law Shield, Harrisburg Hunters and Anglers Association, Sherlock Holmes Society of London, Sherlockians White Rose Irregulars, Sherlockians of Baltimore, Aviation Council of Pennsylvania, Aircraft Owners and Pilots Association, Smithsonian National Air & Space Museum, American Association of Airport Executives., Aviation Council of Pennsylvania, Air Force Association, United States Air Force Auxiliary Civil Air Patrol, Ye Anciente and Secret Order of Quiet Birdmen,

Awards and Experience: Dr. Benny is the author of six books, General Aviation Security: Aircraft, Hangars, Fixed Base Operators, Flight Schools Airports, Cultural Property Security: Protecting Museums, Historic Sites, Archives and Libraries, Industrial Espionage: Developing a Counterespionage Program, Maritime Security, Private Investigation and Homeland Security, and co-author of the book The Complete Guide to Physical Security with Dr. Paul Baker all published by CRC Press. . He has authored more than 300 articles on security administration, intelligence, aviation security, maritime security, and private investigation topics.

Dr. Benny is a Pennsylvania State Police Act 235 Lethal Weapons Instructor/Agent; P Pennsylvania Fish and Boat Commission Basic Boating Instructor; and a Department of Homeland Security United States Coast Guard Auxiliary Boating Safety Instructor. He is an American Red Cross Pet First Aid Instructor; National Rifle Association of America Personal Protection in the Home; and Home Firearms Safety, Pistol, Rifle, and Shotgun instructor and Range Safety Officer. He holds a Federal Aviation Administration Private Pilot Certificate, and Remote Pilot Certificate is a Federal Aviation Administration Safety Team Representative, and holds the rank of Lt. Col with the United States Air Force Auxiliary Civil Air Patrol.

Dr. Benny served as a United States Naval Intelligence Officer with duty at Office of Naval Intelligence, Naval Investigative Service, Fleet Rapid Support Team, and Central Intelligence Agency. He also served as a United States Navy Police Chief, Campus Public Safety Director at Elizabethtown College and Harrisburg Area Community College, and Director of Protective Service Pennsylvania Historic and Museum Commission.

Dr. Benny is Certified Protection Professional (CPP) and Professional Certified Investigator (PCI) ASIS International. Certified International Investigator (CII) Council of International Investigators. Certified Fraud Examiner (CFE) Association of Certified Fraud Examiners. Certified Confidentiality Officer (CCO) Business Controls & Countermeasures Association. Personal Protection Specialist (PPS) Executive Protection Institute-Nine Lives Associates. Certified Maritime Security Professional (CMSP) International Association of Maritime Security Professionals. Certified Institutional Protection Manager (CIPM) International Foundation for Cultural Property Security, Certified Member (CM), Airport Certified Employee-Security (ACE), and Airport Security Coordinator by the American Association of Airport Executives, Federal Firearms License Dealer in Firearms (FFL) Bureau of Alcohol, Tobacco, Firearms and Explosives. License to Sell Firearms. Commonwealth of Pennsylvania. Vessel Security Officer, Maritime Transportation Security Act Credential, United States Coast Guard. Operational Auxiliarist, Marine Safety Officer, Vessel Examiner United States Coast Guard Auxiliary. Act 235 Agent Pennsylvania State Police. Private Pilot Certificate and Remote Pilot Certificate Federal Aviation Administration. Black Sash in Jeet Kune Do, Jeet Kune Do Institute. Notary Public, Commonwealth of Pennsylvania. He is a licensed Private Investigator.

Interests" Dr. Benny holds a Black Sash in Jeet Kune Do, boating, flying and English cars.

---

Education

Ph.D. - Doctor of Philosophy in Criminal Justice, Capella University
M.A.S. - Master of Aeronautical Science in Aeronautical Science, Embry-Riddle Aeronautical University
M.A. - Master of Arts in Security Administration, Norwich University
B.A. - Bachelor of Arts in Security Administration, Alvernia College
A.A. - Associate of Arts in Police Ad Transfer, Harrisburg Area Community College
A.A. - Associate of Arts in Commercial Security, Harrisburg Area Community College

---

Ratings and Certificates

Certificate - Certified Protection Professional (CPP)

---

Currently Teaching

SCTY 400: Airport Security
SCTY 415: Studies in Intellgnc II
SCTY 488: Nat. Security Issue/Terrorism
MGM 2900: Airport Security Course
Classes by this instructor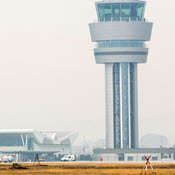 Aviation Security is designed for those who intend to apply rigorous security procedures in accordance with regulations airport requirement, and corporate policies in order to provide a secure environment for passengers, employees, and assets.   
January 1-28, 2022, Online Course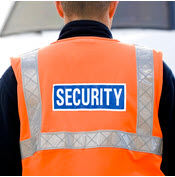 The historical development of airport and aviation security is reviewed, while threats and security issues raised by those threats also are discussed. for more details.   
November 1, 2021 to December 12, 2021, Online Course
January 1, 2022 to February 11, 2022, Online Course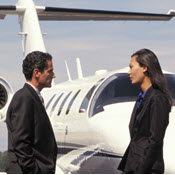 Safety and Security programs for the Fixed Base Operation (FBO) is designed for any professionals who wants to better understand and ultimately implement safety and security programs within the FBO.   
November 1-28, 2021, Online Course
January 1-28, 2022, Online Course