Course Detail: AVS-1100F - Instrument Ground School - Fixed Wing [AVS 1100F]

Overview
Instrument Ground School is an instructor-facilitated online course that prepares students to become instrument-rated airplane pilots. Course content explores Federal Aviation Administration (FAA) regulations, instrument pilot operations in the National Airspace System (NAS), air traffic control procedures, aerodynamics, navigation, flight instruments, weather and weather charts, and cross-country planning and procedures. Students examine flight illusions, in-flight emergencies, aeronautical decision making, and crew resource management. Successful graduates gain the requisite ground-school knowledge and skills to pass the FAA Instrument Pilot- Airplane Knowledge Test and to pursue flight instruction to become safe and competent FAA-certified instrument pilots.
The Office of Professional Education at Embry-Riddle Worldwide also offers Private Pilot, Commercial Pilot, and sUAS ground schools.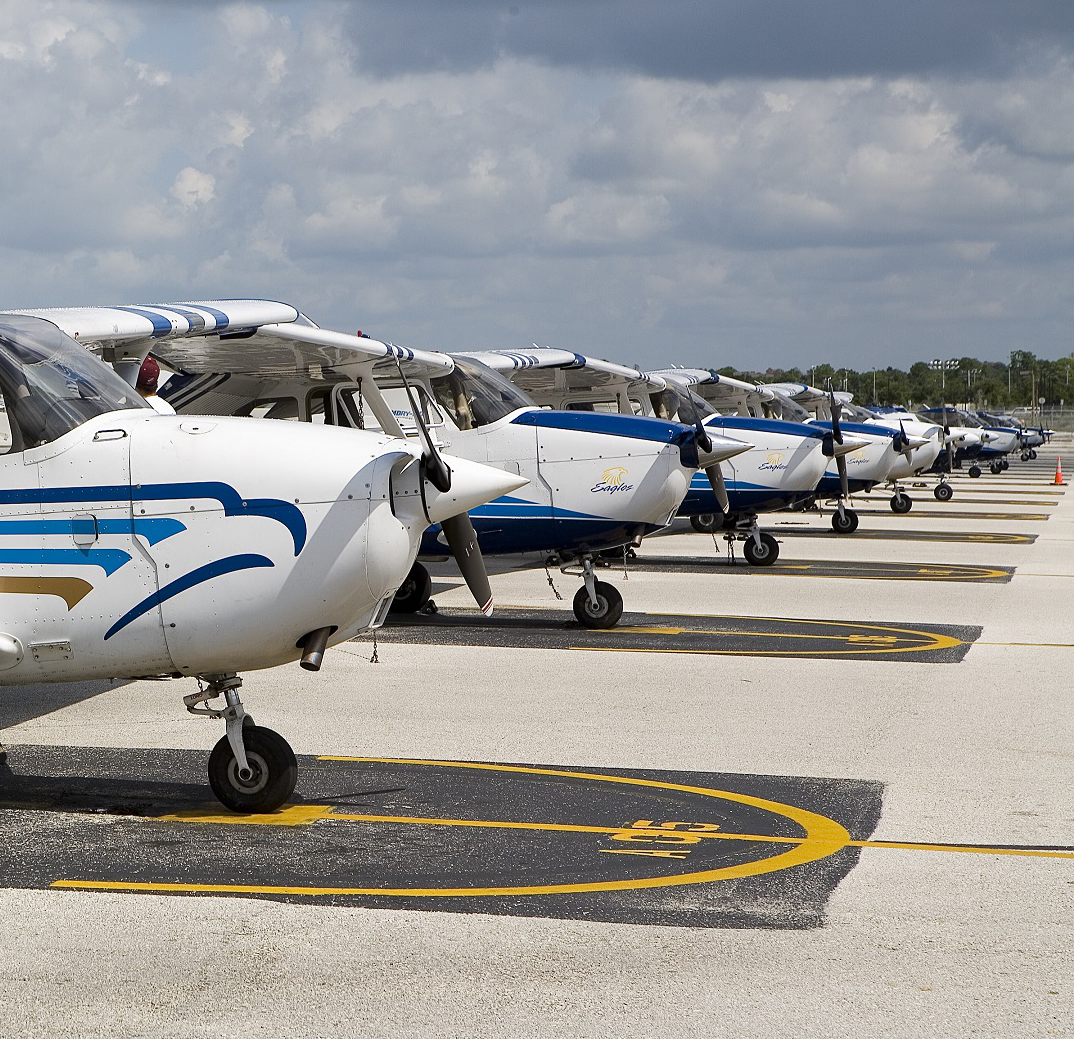 Who Should Attend
Anyone interested in becoming an instrument-rated airplane pilot
Course Objectives
After completing this course, students should be able to demonstrate a comprehensive and broad-based understanding aviation by:
Locating and identifying the training requirements, applicability, and Federal Aviation Regulations (FARs) required to safely operate an aircraft under instrument flight conditions.
Describing the vestibular, visual, and spatial illusions that can be commonly experienced in the instrument flight environment.
Defining the basic aerodynamic principles of an airplane in normal flight and explaining the aerodynamic changes that occur from ice accumulation on the wings, propeller, tailplane, and power plant.
Explaining common gyroscopic and pitot-static instrument errors.
Interpreting aviation meteorological charts.
Describing the proper techniques and common errors associated with each phase of instrument flight, including climb, en route, descent, and unusual attitude profiles.
Utilizing modern navigation systems, including Very-High-Frequency Omnidirectional Range (VOR), Distance Measuring Equipment (DME), Area Navigation (RNAV), Non-Directional Beacon (NDB), and Global Positioning System (GPS), and errors associated with each type.
Thoroughly explaining the structures of the National Airspace System and Air Traffic Control system in the U.S.
Recalling the procedural requirements for proper pre-flight, in-flight, and post-flight planning, including the proper implementation of publications, clearances, and departure, en route, holding, and approach procedures.
Demonstrating the proper usage of FAA/NACO charts, including symbology, altitudes, and other required information pertinent to the instrument flight environment.
Originating proper departure, en route, and instrument flight approach procedures, including alternate airport contingencies, according to all applicable FAA Instrument Flight Rules (IFR).
Defining the different types of in-flight emergencies and their respective corrective actions.
Comparing and contrasting Crew Resource Management (CRM) techniques and Aeronautical Decision Making (ADM) processes to safely operate in the instrument flight environment.
Course Information
This is a 100% online asynchronous instructor facilitated course with no scheduled class times. Coursework is web-based with no additional software required, although a reliable internet connection is recommended. Courses must be completed by their scheduled end dates. Digital certificates are available upon successful completion of individual courses. Printed certificates are mailed only upon completion of a full certificate program.
---
Available Sessions